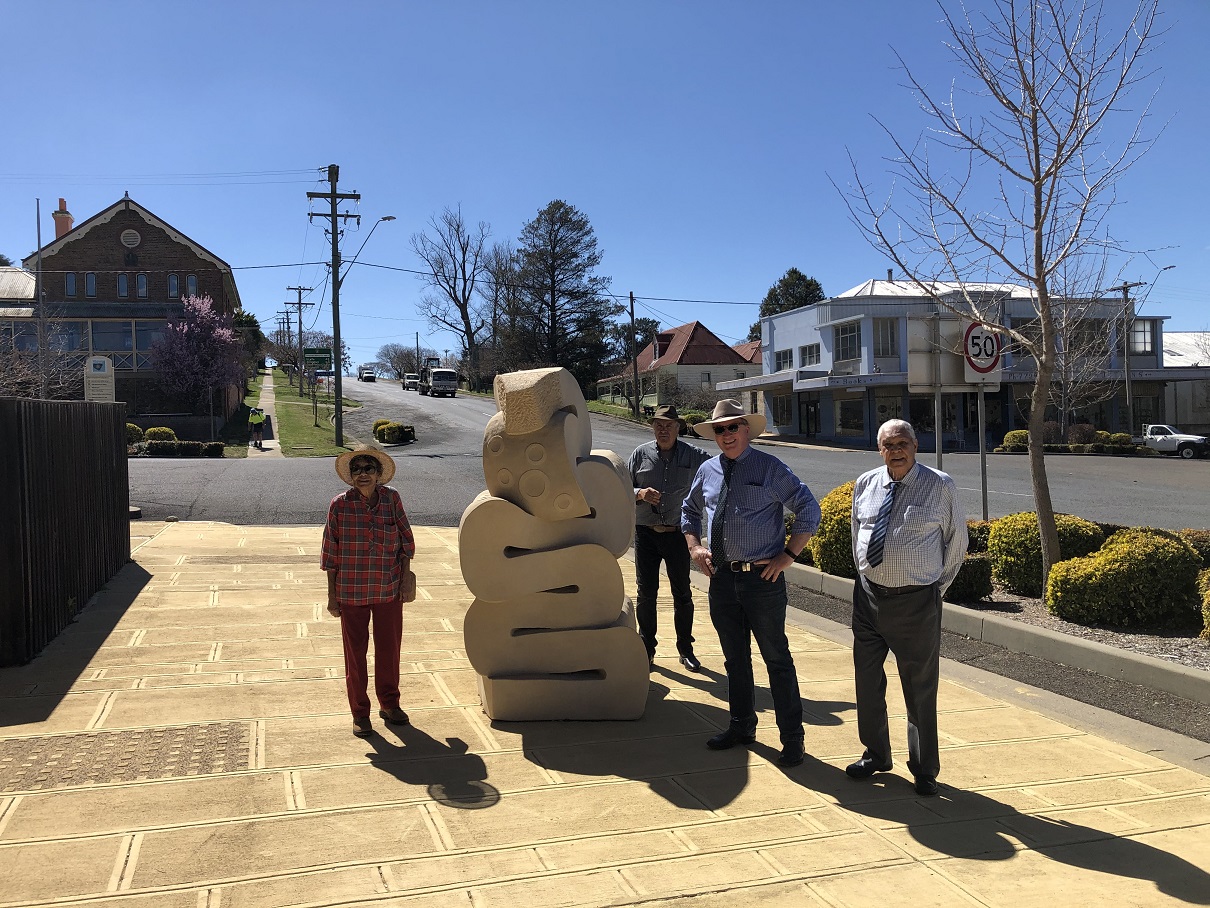 Walcha has captured the popularity of podcasts to establish a unique visitor attraction in the heart of the community.
Walcha Soundtrails offers visitors and locals the chance to experience an open-air art gallery guided by an app-based audio commentary of art installations depicting local indigenous, community and farming stories.
The project was supported by a $20,000 grant under the Australian Government's Tackling Tough Times Together initiative which assists economic renewal in regional communities and aims to increase social and educational participation.
Member for New England, Barnaby Joyce, joined members of Quota International of Walcha on Tuesday to officially launch the Soundtrails and experience the audio-visual display first-hand with a community walk.
"This will be a great asset for the Walcha community, providing a modern twist on traditional storytelling," Mr Joyce said.
"I congratulate Quota members in Walcha to get this project up and running, not only for the benefit of visitors and tourists to the area but local people as well."
The Walcha Soundtrails was due to be opened earlier this year but the launch was postponed due to COVID-19 restrictions.
The Government's Tackling Tough Times Together initiative forms part of the Foundation for Rural and Regional Renewal which assists drought-affected regional communities build social cohesion, address disadvantage, support economic renewal and increase social and educational participation.
Other projects in the New England also funded under this program include a $22,088 grant for the Barraba Public Art Silo Project, $60,000 to support the upgrade and renovation of Spring Ridge Country Club, $13,725 for Deepwater and Districts Community Radio to establish an outdoor broadcasting capability and almost $20,000 for Glen Innes Natural Resources Advisory Committee (GLENRAC) to deliver drought recovery workshops in the community.
(ENDS)