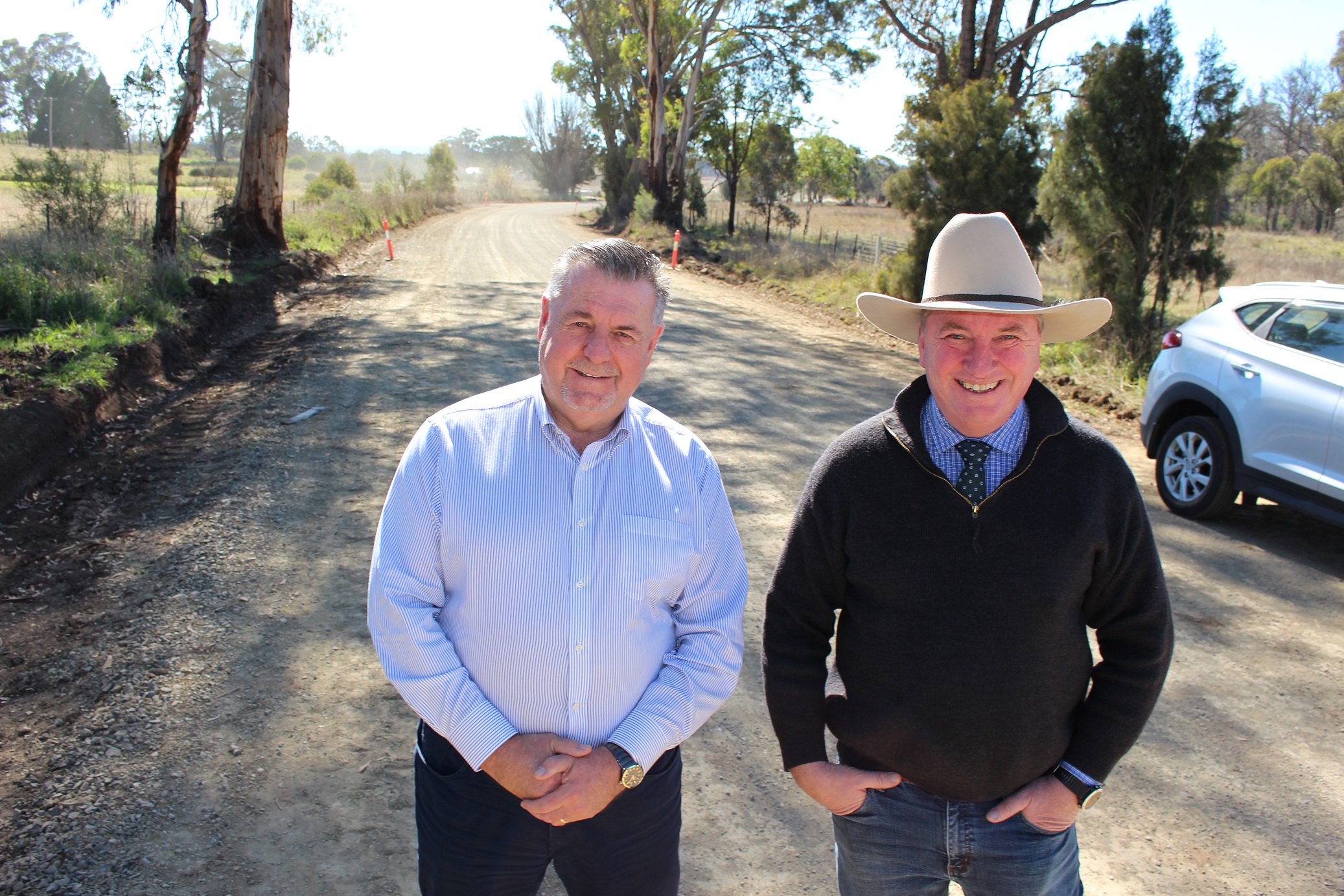 More than $1.3 million in combined funding from the Australian and NSW governments is supporting major safety upgrades on a rural road north of Uralla.
Member for New England Barnaby Joyce said Hawthorne Drive was deemed to be at significant risk of closure due to run-off crashes and local flooding during periods of heavy rain – an issue of particular concern given this route is serviced by school buses and a number of rural property owners.
"So we went into bat for additional resources for these upgrades and managed to secure not one but two rounds of funding from both levels of government to bring Hawthorne Drive up to standard," Mr Joyce said.
"Now we see this hard-won funding in action on the ground with preliminary work already complete on stage one of the upgrade and new sealing to start very soon."
Uralla Shire Council Mayor Michael Pearce said the project will also allow more flexibility for heavy vehicle operators.
"Upgrading Hawthorne Drive will remove the current need for heavy delivery vehicles and livestock transporters to use the longer detour and consequently reduce transport costs," Cr Pearce said.
"Following completion, reliability and resilience of the road network will be improved due to a stronger, smoother and more robust pavement for this section of road."
Uralla Shire Council will contribute a total of $442,155 to the Hawthorne Drive project over two stages of construction.
Government funding is being provided under the accelerated Fixing Local Roads program which is improving local roads and creating thousands of local jobs in the regions, including up to seven full time equivalent jobs on the Hawthorne Drive upgrade.

(ENDS)