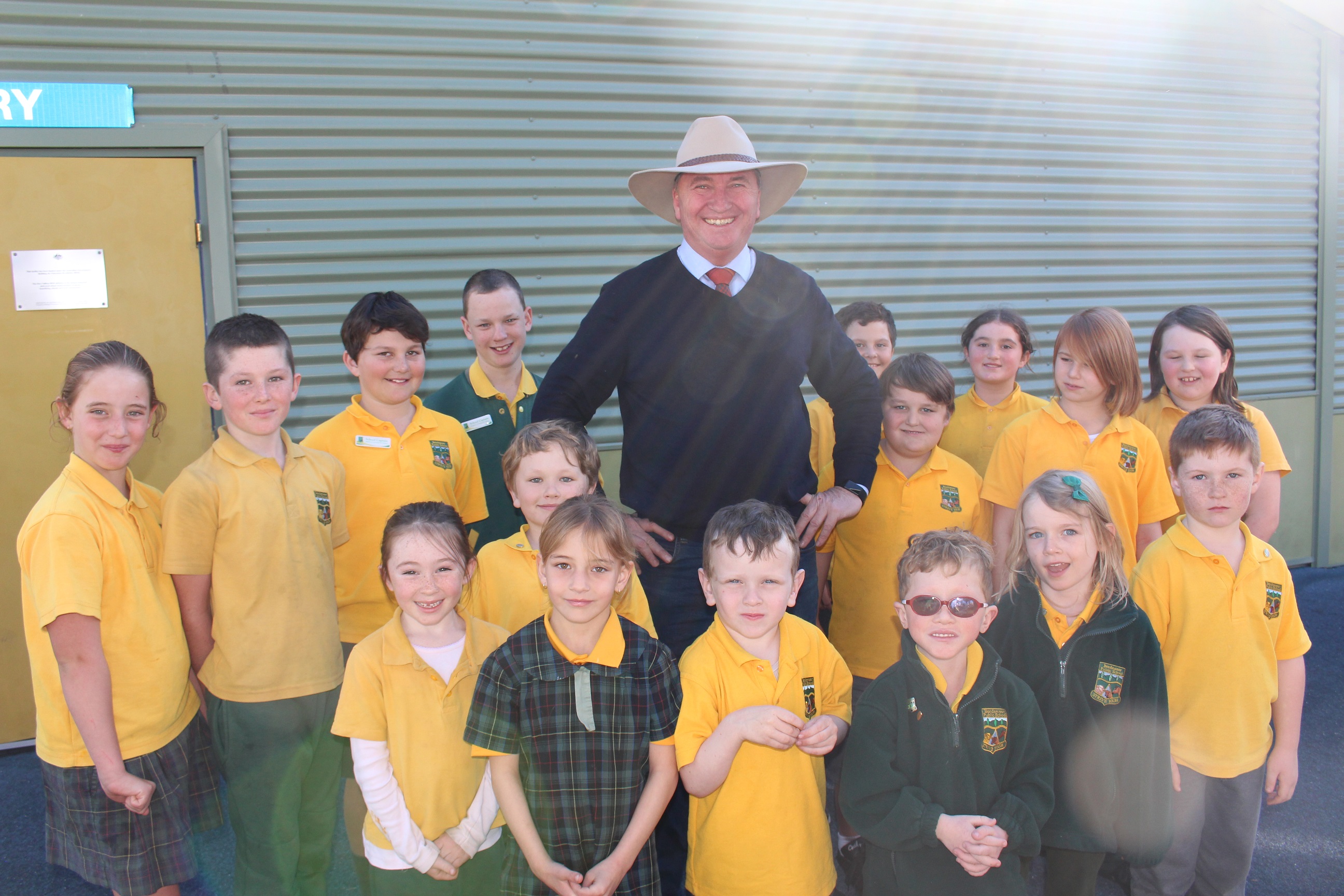 Pictured with Bendmeer Public School during a recent visit.
Member for New England, Barnaby Joyce, has paid tribute to principals in more than 100 local primary schools on Australian Primary Principals Day.
Mr Joyce said principals and school leaders played a critical role in the lives and education of our kids.
"Principals contribute to the school community and are vital to the success of our students," Mr Joyce said.
"COVID-19 has made us appreciate more than ever the important contribution that our principals, teachers and schools make to the lives of our students.
"In the New England there are amazing principals working across our 104 primary schools, including Krystal Magann who leads Bendemeer Public School where I visited recently to speak at the school assembly.
"On Australian Primary Principals Day, we honour our principals for their leadership and the passion they bring to such an important job.
"I encourage students, parents, teachers and school communities across the New England to say a big 'thank you' to their principal and celebrate this special day."
Australian Primary Principals Day is celebrated on Friday 7 August 2020.
#PrincipalsDay2020
(ENDS)