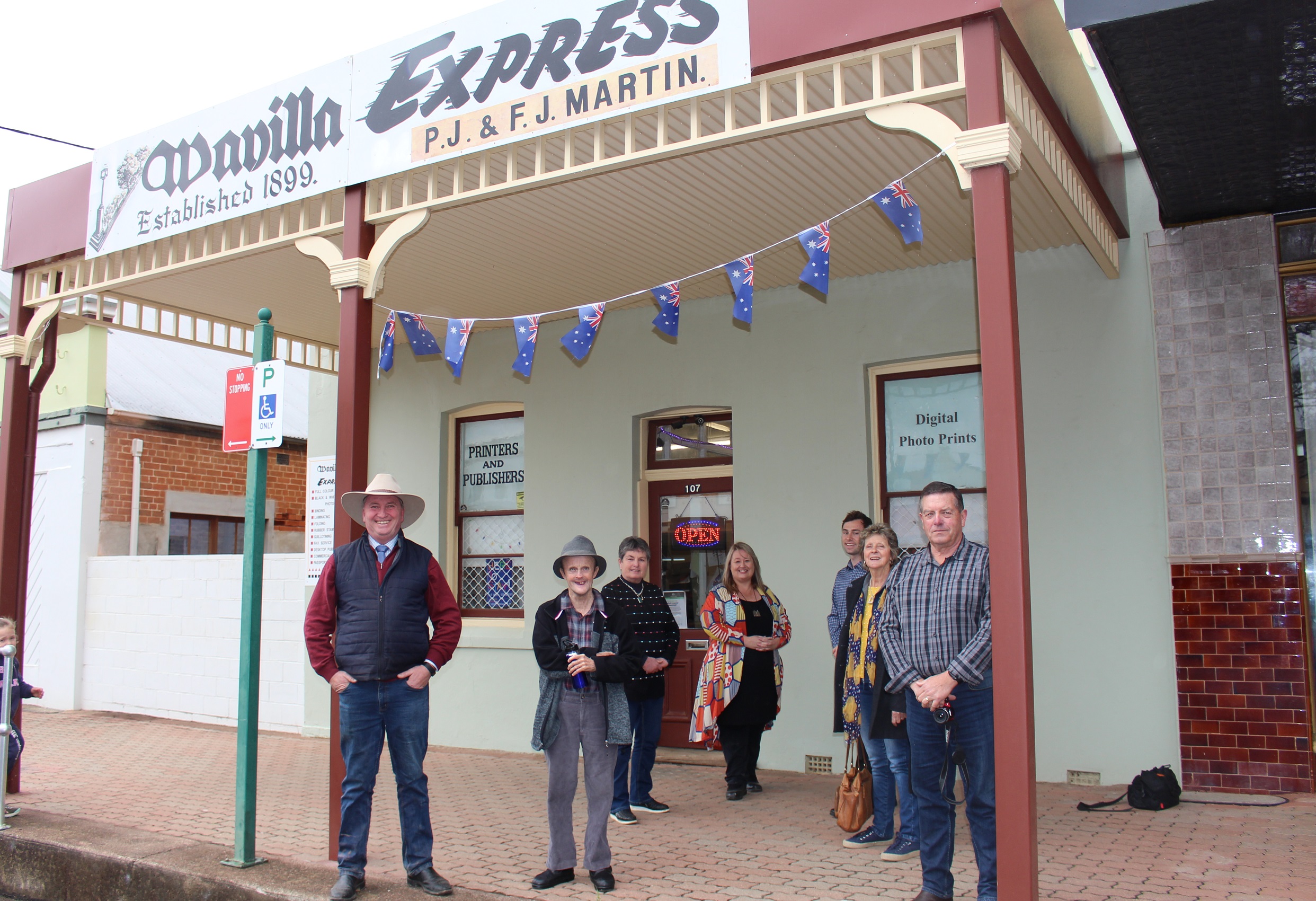 Member for New England, Barnaby Joyce, today announced that two publishers in the New England will receive a share of $5 million after being successful in the 2020 round of the Regional and Small Publishers Innovation Fund.
The Federal Government funding will help publishers in Manilla and Scone adapt to the unprecedented challenges in the current media environment, particularly in the face of COVID-19.
Grant details:
- Scone.com.au ($104,812). Funding will support the expansion of town-based online-news via the funding of a journalist and sales staff.
- Manilla Express ($41,685). Grant will transition the publication into the information age by updating, upgrading the Express website, upskilling staff and expanding readership.
"I welcome news that scone.com.au and the Manilla Express have been successful in this funding round which will help to keep local jobs in our community," Mr Joyce said.
"The fourth estate, the media, is the protector of our democracy. We're making sure that vital pieces of that network remain in place.
"It's great to see media being supported because without it, a key fabric of our democracy falls to pieces."
This funding follows Monday's announcement of $20,000 in additional funding for scone.com.au and Manilla Express under the Coalition Government's $50 million Public Interest News Gathering (PING) program.
Minister for Communications, Cyber Safety and the Arts, the Hon Paul Fletcher, said that this round was expedited so that publishers can keep delivering news and information to local communities at this critical time.
"The Innovation Fund began in 2018 and is part of a Government package to boost sustainability and ongoing production of news in the modern media environment," Minister Fletcher said.
"The grants will help successful recipients continue to generate public interest journalism through investment in digital initiatives, technical upgrades and staff training, as well as supporting salaries."

The Innovation Fund is administered by the Australian Communications and Media Authority (ACMA).
More than 300 applications were assessed by the ACMA, working closely with an independent advisory committee, through a competitive grants process. The ACMA will work with successful applicants to develop and enter into grant agreements as soon as practicable.
(ENDS)