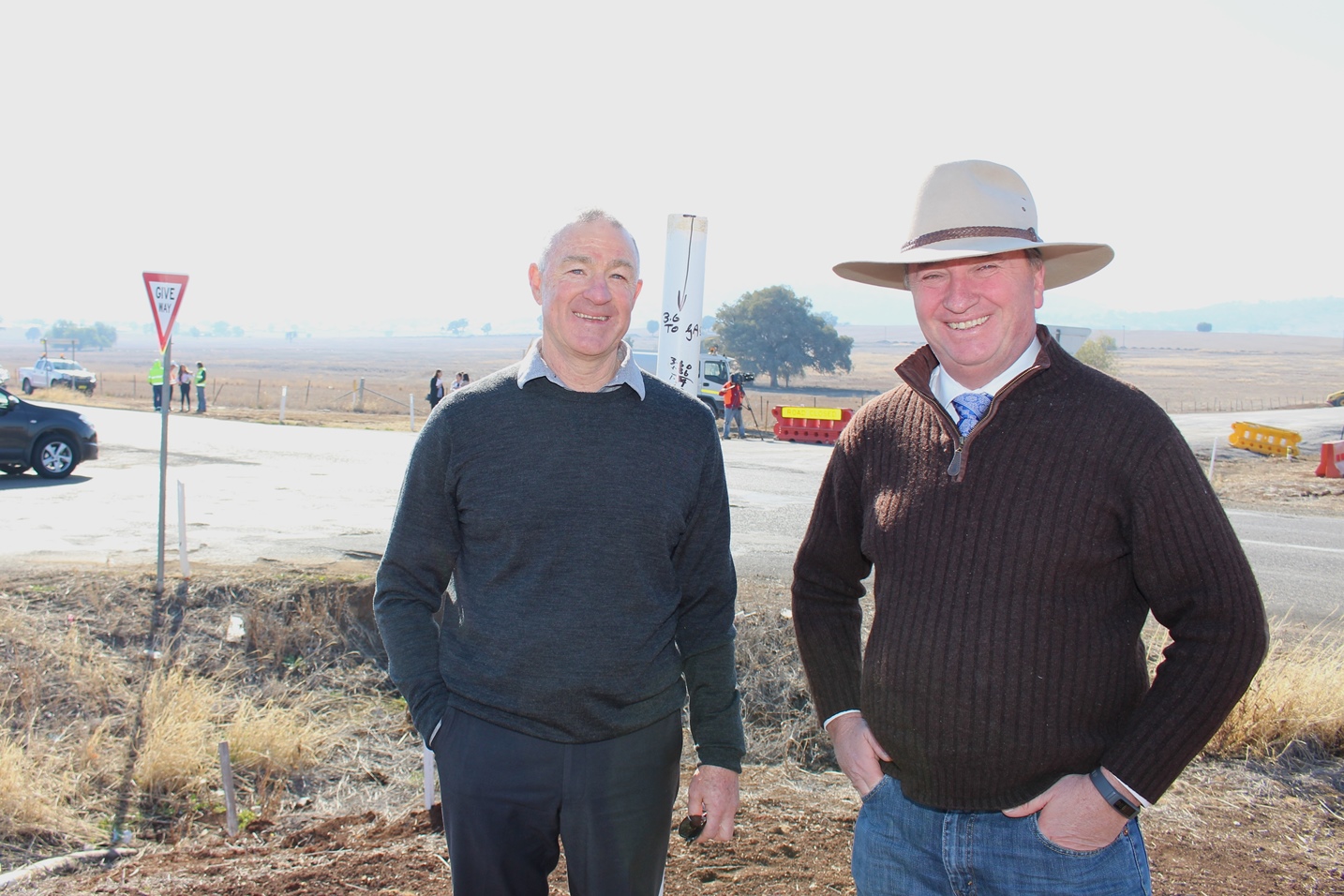 Pictured: Tamworth Regional Council regional services director Peter Resch with Member for New England Barnaby Joyce at the Moore Creek intersection with work about to start.
Member for New England, Barnaby Joyce, welcomed the imminent start of works to improve safety at a busy North Tamworth intersection.
Construction is about to start on a new two-lane roundabout at the intersection of Moore Creek Road and Browns Lane which include improvements to remove sight distance problems at the location.
The $1.7 million project includes $800,000 in Federal Government funding under the 2018-19 Black Spot Program.
Mr Joyce said the upgrade acknowledged the Moore Creek area's strong residential growth and complemented other major road projects planned for Tamworth which are also receiving Australian Government funding.
"Moore Creek is becoming busier by the day so this work is paving the way for safer roads for the steady stream of cars, trucks and school buses travelling in the area," Mr Joyce said.
"It's working hand-in-glove with our $3.5 million investment to duplicate Jewry Street bridge over the Peel River, which will help ease traffic congestion on this major arterial route in Tamworth.
"We've also announced nearly $700,000 to improve black spots on Werris Creek Road and Thunderbolts Way.
"We are continuing our commitment to improve New England roads with more projects either planned or underway through the Bridges Renewal and Roads to Recovery programs.
"It's all part of our plan to create a better standard of living for you and your family while growing our New England electorate and regional Australia."
(ENDS)