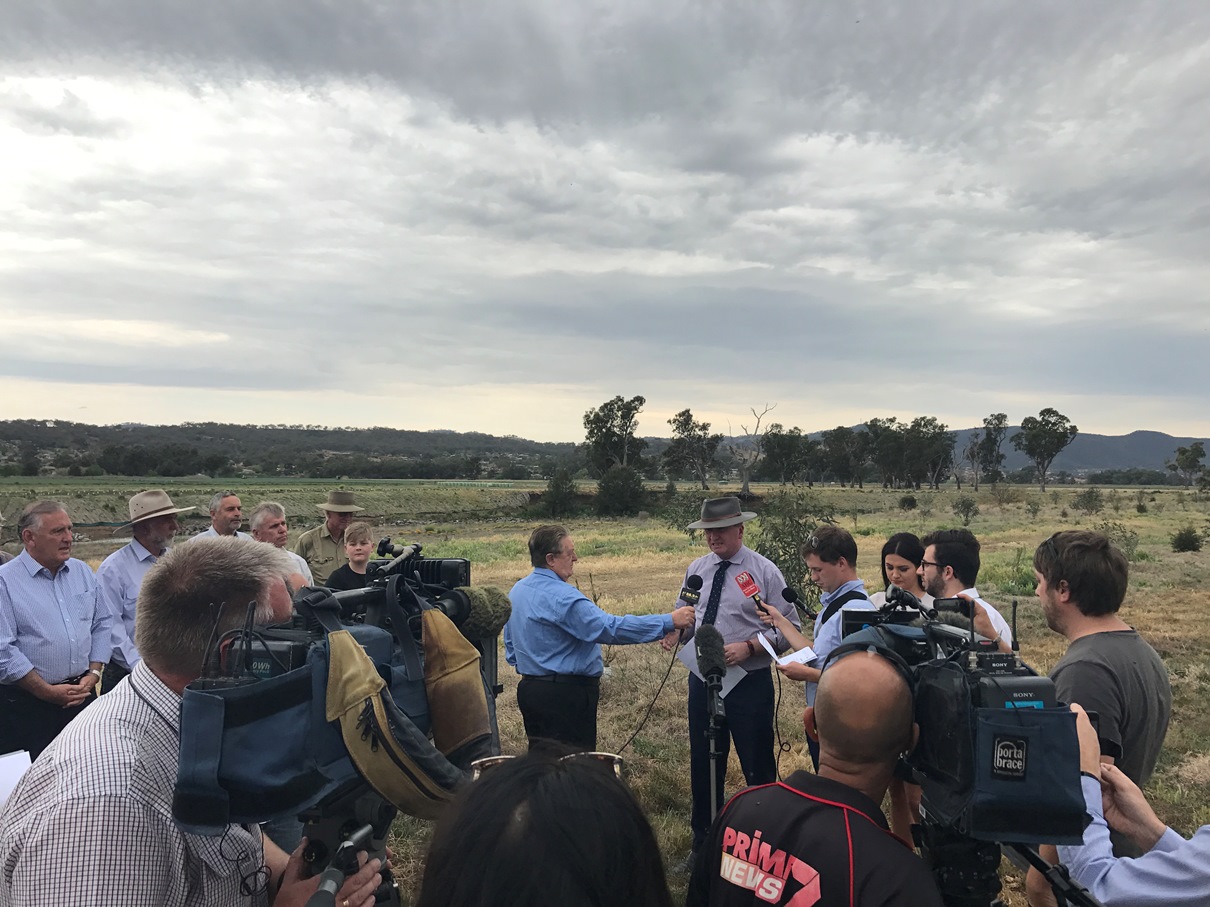 PICTURED: Mr Joyce launching the Smart Farms component of the National Landcare Program Launch in Tamworth last year.
Communities in the New England will benefit from Landcare Smart Farms Small Grants funding to adapt to change, innovate and become more sustainable.
Member for New England, Barnaby Joyce, said two organisations would receive more than $90,000 in Federal Government funding to implement more sustainable agricultural practices and increase productivity in the region.
"Our farmers and community groups here in the New England have an intimate knowledge of the land they work and live on, through drought and flooding rains - these grants are about giving them the tools and technology to be more sustainable," Mr Joyce said.
"Local Land Services will receive $86,000 for its project - Grazing, Soil and Native Vegetation Management for the Future in the Northern Tablelands, to improve farmers' skills and practical knowledge on soil health and fertility, groundcover and native vegetation.
"Meanwhile Glen Innes Natural Resources Advisory Committee (GLENRAC) is receiving $8,410 for its project - Ferals in Focus—Glen Innes, which will bring together experts to share information, experiences, techniques and new technologies about managing vertebrate pests such as rabbits, feral pigs, foxes and wild dogs."
Both projects are expected to finish in about April 2020.
Minister for Agriculture and Water Resources David Littleproud said Aussie farmers have a huge job managing 61 per cent of this nation's land.
"The grants of between $5,000 and $100,000 will support Landcare groups and farmers through new tools, methods and technology they need for their world-leading sustainable practices," Minister Littleproud said.
"The first round of funding was highly competitive, attracting over 800 applications. I strongly encourage those who missed out under round one to apply under future rounds."
Fast facts:
The National Landcare Program phase two is an investment of more than $1 billion to 2023.
Landcare was first launched in 1989 and has had bipartisan support for nearly 30 years.
(ENDS)