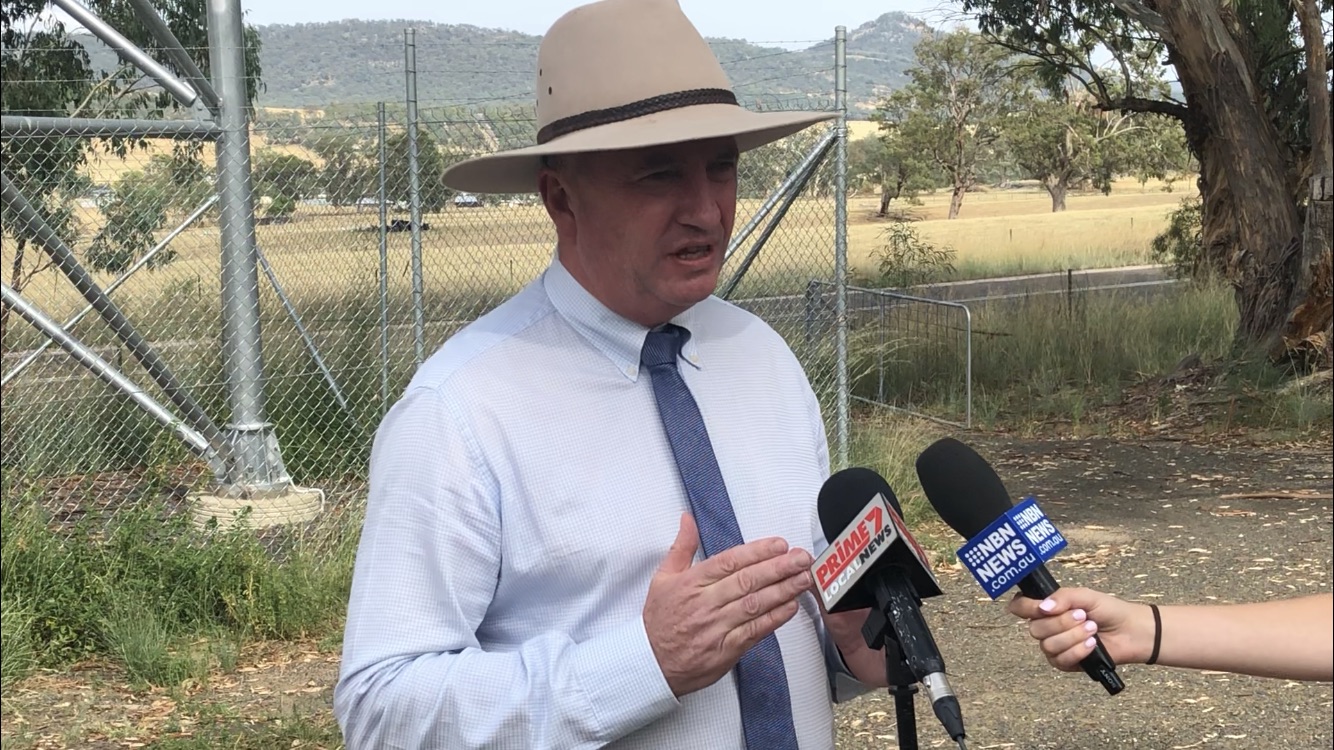 Pictured: Speaking at the launch of the new mobile base station at Moonbi.
More mobile coverage is now available through more providers in the New England with the switch-on of the new Vodafone base station at Moonbi.
Member for New England, Barnaby Joyce, said the new base station has been funded under the Liberal National Government's $220 million Mobile Black Spot Program.
"This service at Moonbi is one of 37 new and upgraded mobile base stations I'm delivering across the New England electorate," Mr Joyce said.
"Some electorates didn't secure a single tower but we have achieved nearly 40.
"It complements already-completed Vodafone towers, which I fought for and delivered under this program at places like Oxley Vale, Piallamore and Manilla.
"We have more sites coming online soon including the Telstra tower at Copeton Dam which is scheduled for completion later this year.
"Whether it's at home, on the road or at work, this new communications infrastructure is making sure more people in the New England can access reliable phone coverage where ever they are."
Minister for Regional Services, Local Government and Decentralisation Bridget McKenzie was thrilled to see the program reaching more communities across Australia, like Moonbi.
"This program is delivering much needed new investment in mobile infrastructure across Australia to address mobile coverage issues," McKenzie said.
The Mobile Black Spot Program is enabling mobile carriers to service areas like Moonbi where it would otherwise not have been economically viable.
Under the first two rounds of the program, a total of 765 new base stations will be delivered to address black spots in every state and territory.
A further $60 million has been committed to a third round to address 125 sites in priority black spot areas
Rollout of round 3, the Priority Locations Round, has started and is scheduled to be completed in 2019.
Additionally, $25 million in Federal Government funding has been allocated funding for Round 4 of the program.
More information about the program and the rollout schedule is available at: communications.gov.au/mbsp
(ENDS)