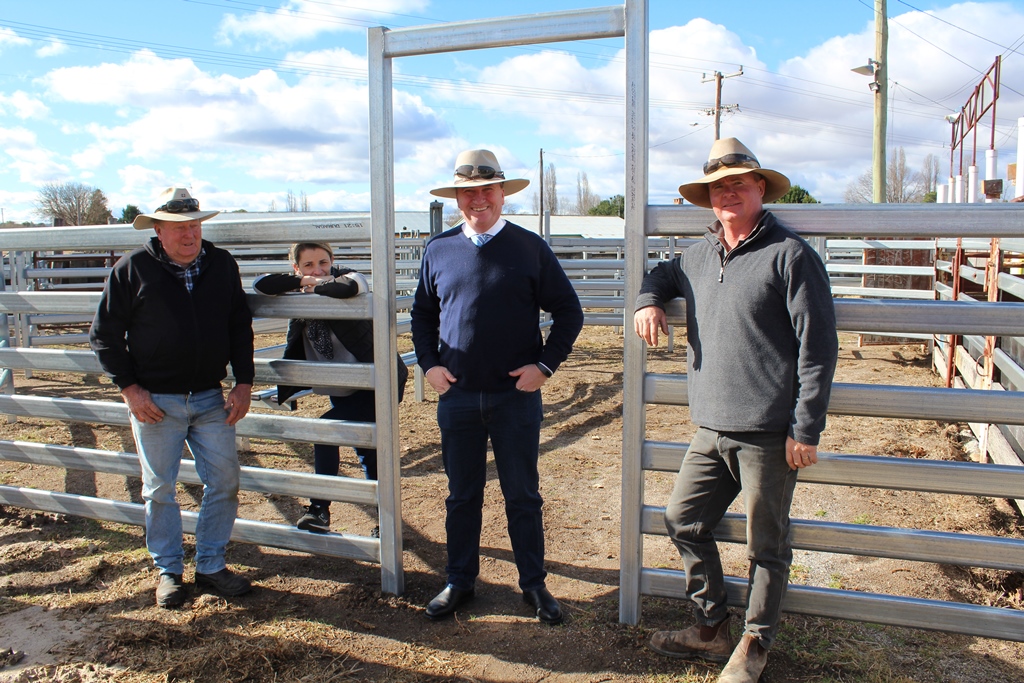 Pictured with members from Tenterfield Showground Trust and the newly upgraded rodeo yards.
The Tenterfield community can look forward to more rough stock and equine events in the coming years following a near $30,000 upgrade of the showground's rodeo yards.
Member for New England, Barnaby Joyce, joined committee members from Tenterfield Showground Trust to officially open the new rodeo yards which received $14,852 in funding under the Federal Government's Stronger Communities Programme.
The ageing wooden structure had stood the test of time alongside other neighbouring relics at the Tenterfield Showground, some which date back more than 100 years, and was replaced with modern, steel cattle yards.
"This upgrade is going to immediately increase safety for rodeo competitors but also allow the Trust to hire out the facility to other events now as well," Mr Joyce said.
"It's working handing in glove with nearly $15,000 in funding we're also delivering for Tenterfield Meals on Wheels, our $10 million investment for planning of the Tenterfield Heavy Vehicle Bypass and the $80 million upgrade of the New England Highway at Bolivia Hill where today we announced the start of construction."
Tenterfield Showground Trust secretary and treasurer, Kasey Petty, said completion of the rodeo yard upgrade will significantly enhance the showground's marketability.
"It's great to have these facilities here now, not only for the local show but for other events too, it's going to make it much more attractive," Ms Petty said.
An additional $22.5 million was announced in the Coalition Government's 2018-19 Federal Budget for a fourth round of the Stronger Communities Programme. Grants between $2,500 and $20,000 will be available for successful applications. Applications will open soon.
For more information on the Stronger Communities Programme, including application guidelines, visit: www.regional.gov.au/regional/programs/stronger-communities.aspx
(ENDS)