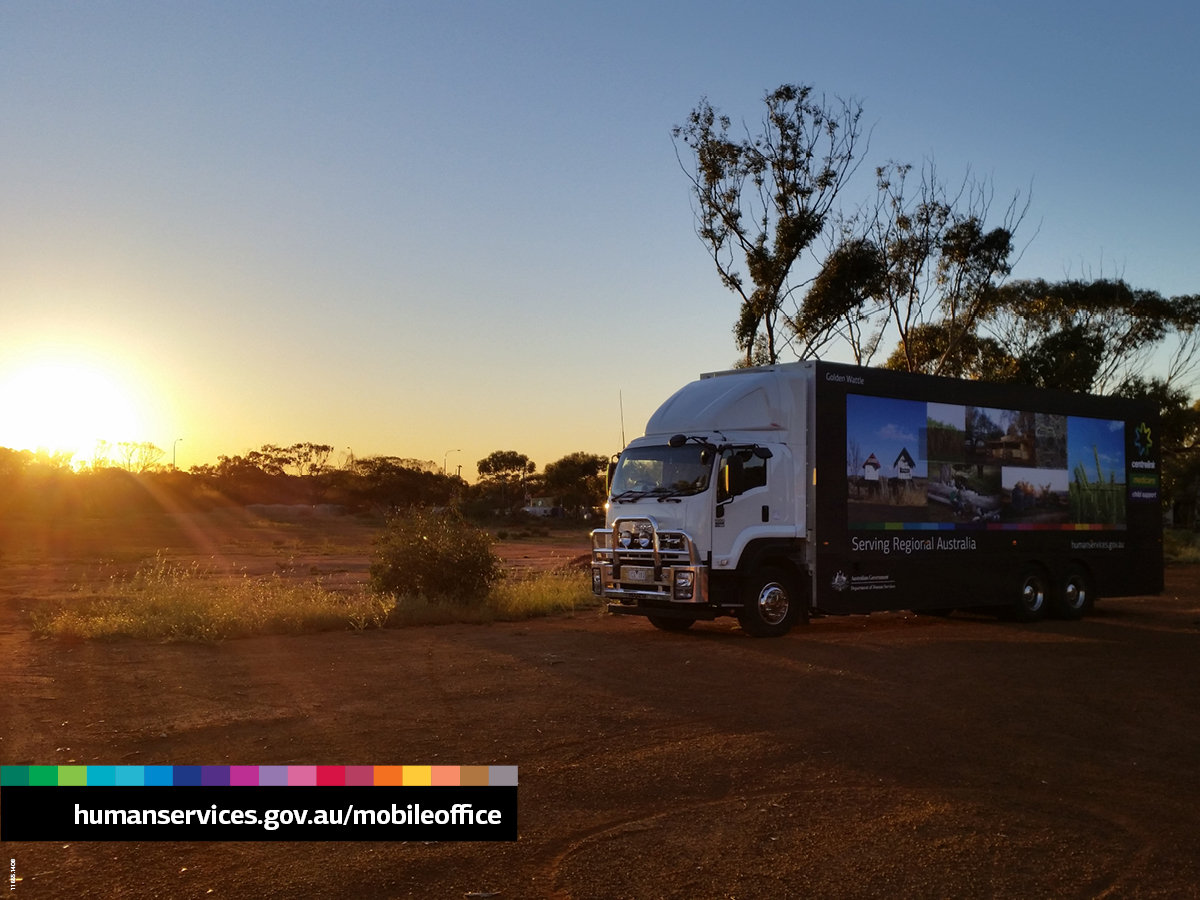 The Coalition Government has reaffirmed its commitment to rural and regional Australians with the Mobile Service Centre, Golden Wattle, coming to the New England region this fortnight.
Mobile Service Centres provide personalised access to government services, delivering Centrelink, Medicare and Child Support services to rural Australians.
Introduced under the Howard Government, Mobile Service Centres have delivered services to more than 130,000 rural Australians and have travelled more than 700,000 kilometres in their decade on the road.
Minister for Human Services Michael Keenan said the Mobile Service Centres provide critical information, assistance and support to rural and regional Australians in accessing a range of services, including lodging Centrelink claims, Medicare registrations and access to online services.
"The Mobile Service Centres reinforce the Coalition's commitment to deliver the best service possible to all Australians, regardless of where they live," Mr Keenan said.
Member for New England Barnaby Joyce said staff on board can help with a range of services, including lodging Centrelink claims, Medicare registrations, and providing access to online services.
"This is a great opportunity for the community to come down and meet face-to-face with the specialist staff," Mr Joyce said.
"You don't need an appointment, and it's a free service – so if any member of our community has a question or needs any assistance, make sure you come down and visit the team aboard the Golden Wattle in the next two weeks."
A social worker from the department will be available on board who can assist with offering short-term counselling and referrals to support services.
Information about Department of Veterans' Affairs programs and support services for veterans and their families will also be available.
Mobile Service Centre locations:
Walcha. Wednesday 20 June 9am to 3.30pm
Located opposite McHattan Park, Fitzroy Street
Guyra. Thursday 21 June. 9am to 4pm
Located near Rotary Park, New England Highway
Bundarra. Friday 22 June. 9am to 3pm
Located near the General Store, Bendemeer Street
Ashford. Monday 25 June. 9am to 4pm
Located near the Ashford Service Station, Albury Street
Tingha. Tuesday 26 June. 9.30am to 4pm
Located adjacent to the Town Hall, Ruby Street
Bingara. Thursday 28 June. 9am to 2pm
Located near the Roxy Theatre, Cunningham Street
For more information visit www.humanservices.gov.au/mobileoffice or call 132 316.