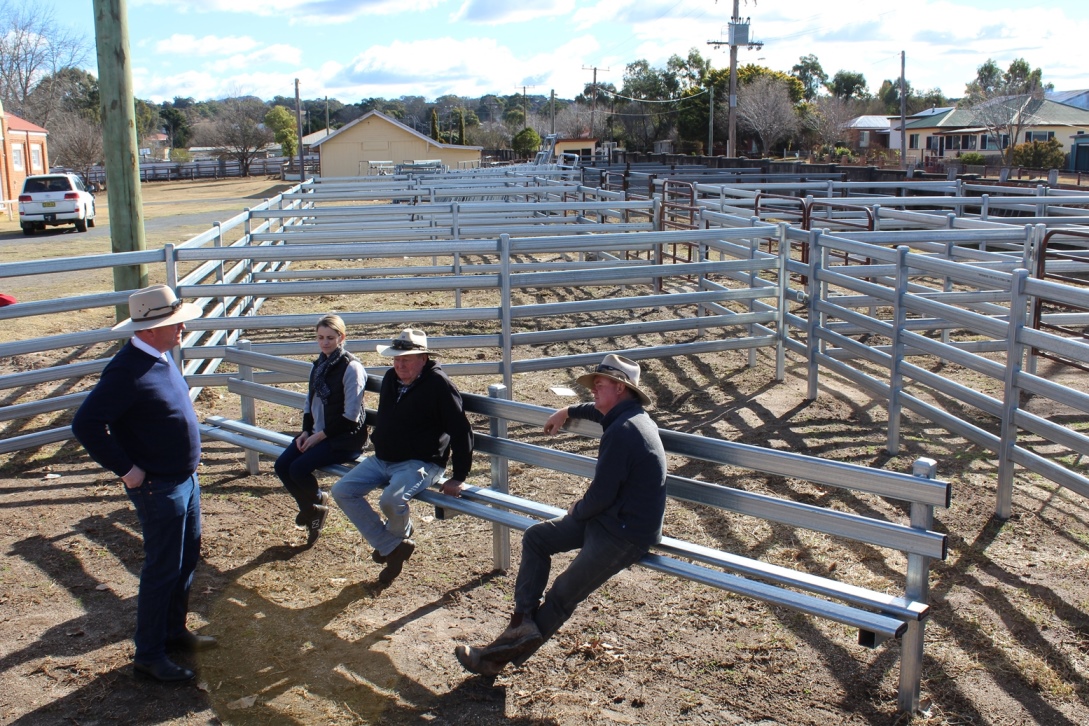 Pictured meeting with members of Tenterfield Showground Trust to inspect the newly upgraded rodeo yards funded under Stronger Communities Programme.
Federal Member for New England, Barnaby Joyce, is calling on communities to register their interest for a share in a $22.5 million fund to improve local infrastructure and provide essential community equipment under Round 4 of the Stronger Communities Programme.
He said the additional investment for a fourth round of SCP would ensure that local decision making continues to play a decisive role in funding community building projects.
"Our region has been very successful under previous rounds of the Stronger Communities Programme, seeing projects like the $11,344 grant we delivered to Currabubula Pony Club for repairs and replacement of its kitchen or the $2,500 grant for Armidale Amateur Athletics Club to replace high jump mats," Mr Joyce said.
"Just this month I met with members from the Tenterfield Showground Trust to see the work we funded under this program to repair and rebuild rodeo yards there.
"These projects and many others are making a real difference in communities throughout the New England electorate especially during this time of drought when people are doing it particularly tough."
Minister for Regional Development, Territories and Local Government John McVeigh said the program is aimed at funding projects that deliver social benefits and form part of the Coalition Government's continuing commitment to strengthen communities across Australia.
"The program will fund small capital projects in each of the 150 federal electorates, which can range from upgrading the local community hall or sporting facility, building new bike paths, or providing essential equipment for the local SES," Dr McVeigh said.
Each electorate will receive $150,000 to allocate towards successful projects, with a maximum of 20 projects to be funded per electorate. Grants will be available between $2,500 and $20,000 for successful applications.
Expression of interest (EOI) forms for this funding are available from the electorate office by contacting 02 6761 3080. Completed EOI forms must be received by August 31.
Grant guidelines, eligibility requirements and the application process can be found at business.gov.au/scp
(ENDS)