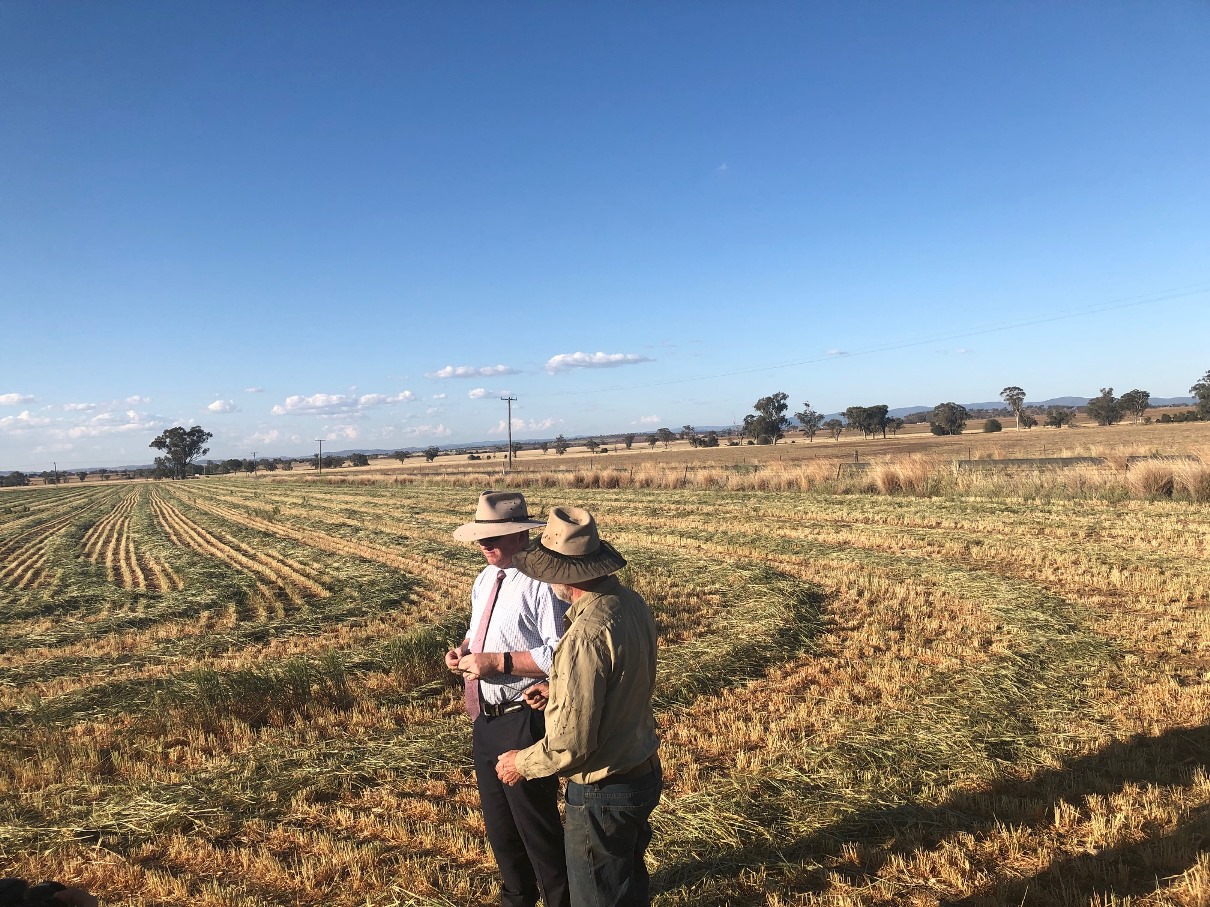 The Coalition Government has released a new guide offering 51 practical things that farmers in the New England can do to reduce on-farm energy use, operating costs and carbon emissions.
Member for New England, Barnaby Joyce, said the Government understood the drought is placing significant financial and emotional strain on farming families in the region and practical assistance is available.
The Transforming Australian Agriculture with Clean Energy guide provides advice around the likely cost of investing in technologies including energy storage, building insulation, pump upgrades, and solar PV to improve on-farm productivity and address environmental management challenges.
Mr Joyce said the guide gives farmers practical insights into the many ways clean energy and energy efficiency can help reduce energy usage and improve productivity.
"Drought is hitting hard in our communities and I was able to show the Federal Treasurer and Drought Minister the extent of it during a visit to Inverell last week," Mr Joyce said.
"We also saw the innovative ways people are adapting such as by reducing their energy expenses and finding new ways to streamline operating costs.
"Ideas can be as simple as discussing energy bills with retailers to negotiate a better deal, to upgrading equipment to reduce energy consumption and emissions, or looking at biogas production to replace fuel sources, manage waste and reduce emissions," Mr Joyce said.
Farmers in the New England will be eligible to access $50 million in Energy Efficient Communities program grants in early 2020 to help with the cost of improving energy efficiency practices and technologies in the ways outlined in the guide.
Additionally, up to $10 million has been allocated to eligible dairy farms in recognition of the impact that high electricity costs are having on a sector that must milk and then chill its product.
The National Farmers Federation and Clean Energy Finance Corporation have partnered to develop the guide which is available here. Or for more information visit cefc.com.au
(ENDS)