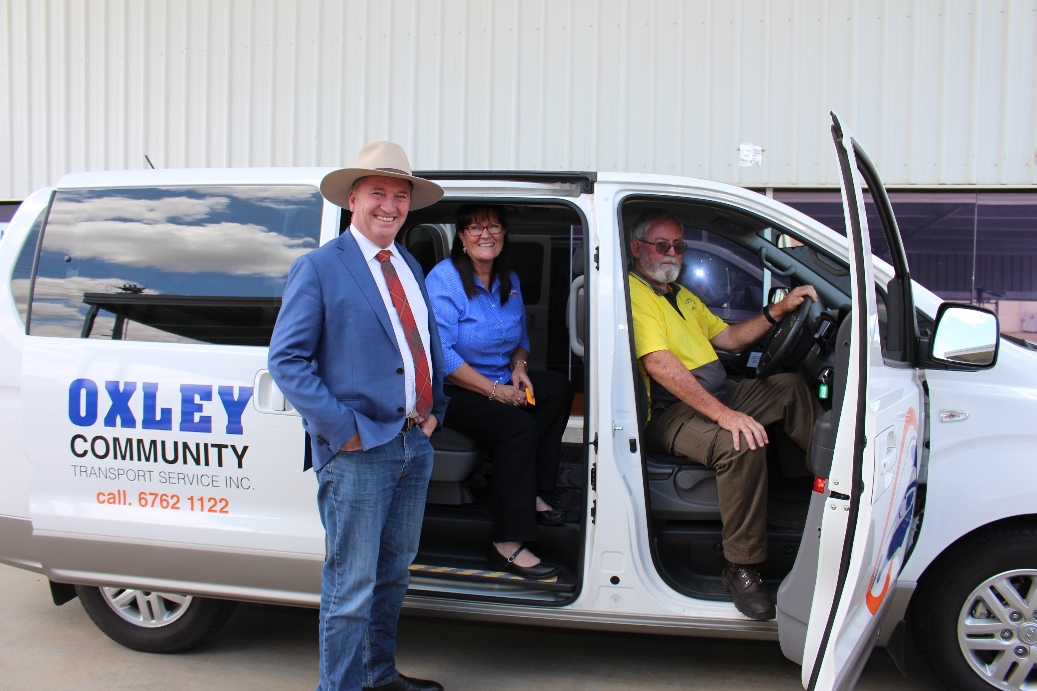 Member for New England, Barnaby Joyce, has announced more than $50,000 to support the health and wellbeing of the New England's veteran community.
The funding is being provided under the Federal Government's Veteran and Community Grants program, which is helping to reduce social isolation for veterans and their families by encouraging them to remain independent, healthy and active.
"Oxley Community Transport, which services Tamworth and Liverpool Plains shires, has been awarded $32,104 to purchase an eight-seater passenger bus which will help local veterans get around the district and assist driver training for volunteers," Mr Joyce said.
"The Legacy Club of Armidale will receive $20,237 to install new air-conditioning and buy a new printer for distribution of the club's local newsletter.
The Legacy Club's immediate past President, Grant Harris, said the building was built more than 50 years ago by volunteer labour.
Today the community spirit remains alive and well and still provides much of the financial backing for club activities and events.
"Most of our funding comes from the local community, so this grant will be a real shot in the arm for the benefit and comfort of the widows," Mr Harris said.
In a separate grant for the local veteran community, Willow Tree Memorial Hall Advisory Committee will receive $2,546 to install an art piece in acknowledgment of the Anzac contribution at Kokoda in 1942.
This funding has been awarded under the Federal Government's Saluting Their Service Commemorative Grants, which is honouring the service and sacrifice of Australia's service men and women in all wars, conflicts and peace operations.
"It is incredibly important we pay tribute to the service of surviving personnel and honour those who made the ultimate sacrifice in defence of our country," Mr Joyce said.
"All this comes on the back of Australia's hosting of the 2018 Invictus Games for wounded, injured or sick armed services personnel, which saw an overwhelming response from the general public, and these grants will help further acknowledge that service here in the New England."
(ENDS)