FEDERAL Member for New England, Barnaby Joyce said the Abbott Government has an ambitious game plan to get more Australians off the couch and participating in organised sport to help improve the health of the nation.
Mr Joyce welcomed the announcement of Play.Sport.Australia. – Australia's new national strategy that outlines key priorities for improving participation in organised sport.
Launching the strategy, Minister for Health and Sport Sussan Ley noted the number of Australians playing organised sport had fallen to just a quarter in recent years, however Government research showed there were currently 4.5 million people who said they want to join a sport, but for various reasons such as time, cost and confidence had not.
Mr Joyce said 13,000 deaths annually in Australia are attributed to physical inactivity, while one-in-four children were now considered overweight or obese. Play.Sport.Australia. is as much an invitation for parents to get active as it is for children in the New England Electorate.
"I want more people in the New England Electorate to be up off the couch, putting down the remote and getting active," Mr Joyce said.
"We as adults need to set the example for our young people and get involved with a sports club. We boast about being a nation that loves our sport, so let's show it.
"Whether it's a competitive game of footy or a regular social bowls tournament – it doesn't matter – you're up, you're active and you're more likely to stick with it if it's organised and structured."
Minister Ley said Play.Sport.Australia. was about government and sporting bodies working together to not only address the problem of falling organised sports participation, but capitalise on the potential.
"It's essential for the health of the nation that the Australian Government has a balanced approach to sport that focusses on grassroots participation, as well as elite results.
"Too many Australians, young and old, are living sedentary lives and, frankly, it's killing us", Ms Ley said.
The new national strategy includes a new annual national sports participation survey to measure results and trends, a clearer and more-transparent funding model, and the Abbott Government's new Sporting Schools' programme, which officially launches later this year.
The Australian Government currently spends about $100 million a year on various initiatives building stronger grassroots sports participation. The sport sector generates just under $13 billion in annual income and employs more than 100,000 people along with 2.3 million volunteers.
A full version of the Australian Government's Play.Sport.Australia. strategy is available at www.ausport.gov.au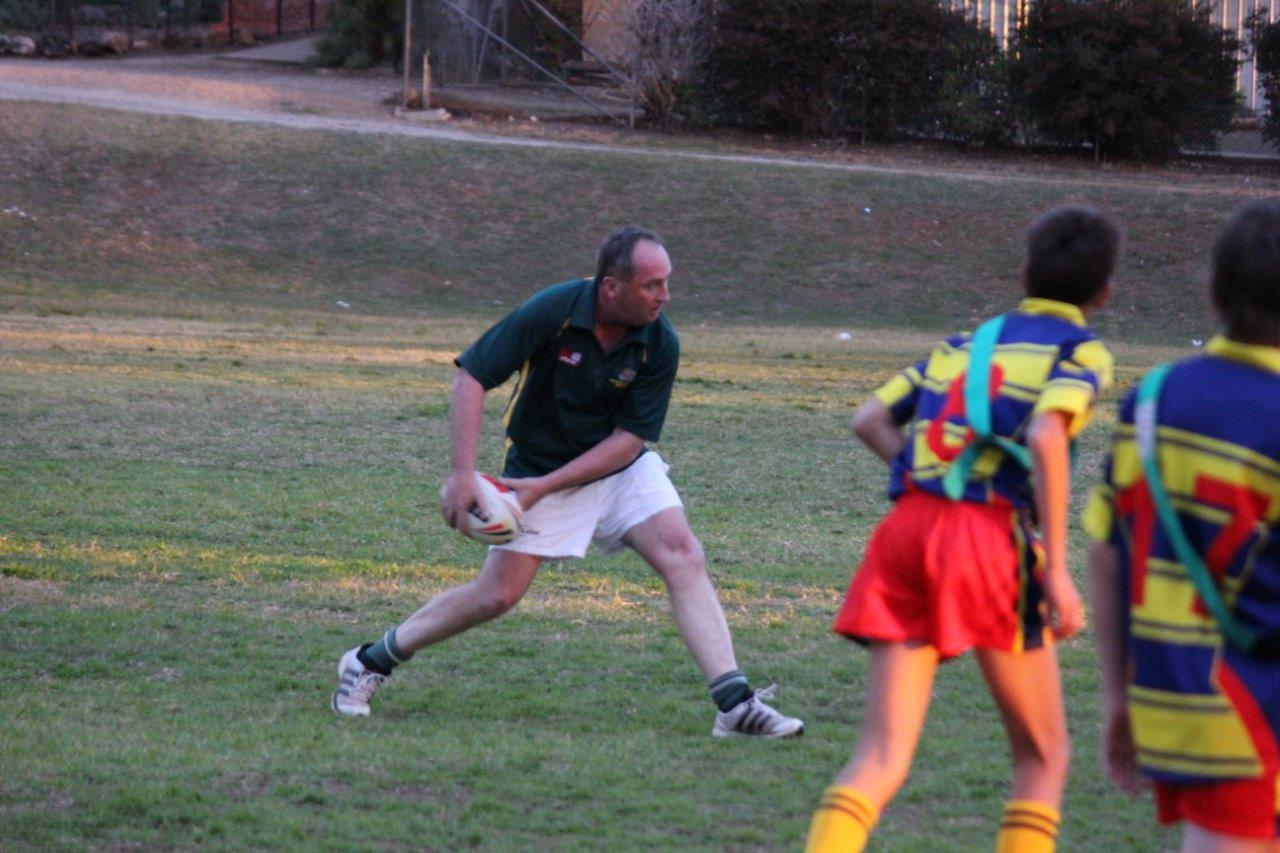 Give it a go: Federal Member for New England Barnaby Joyce playing touch football with the Clontarf Academy in Tamworth.