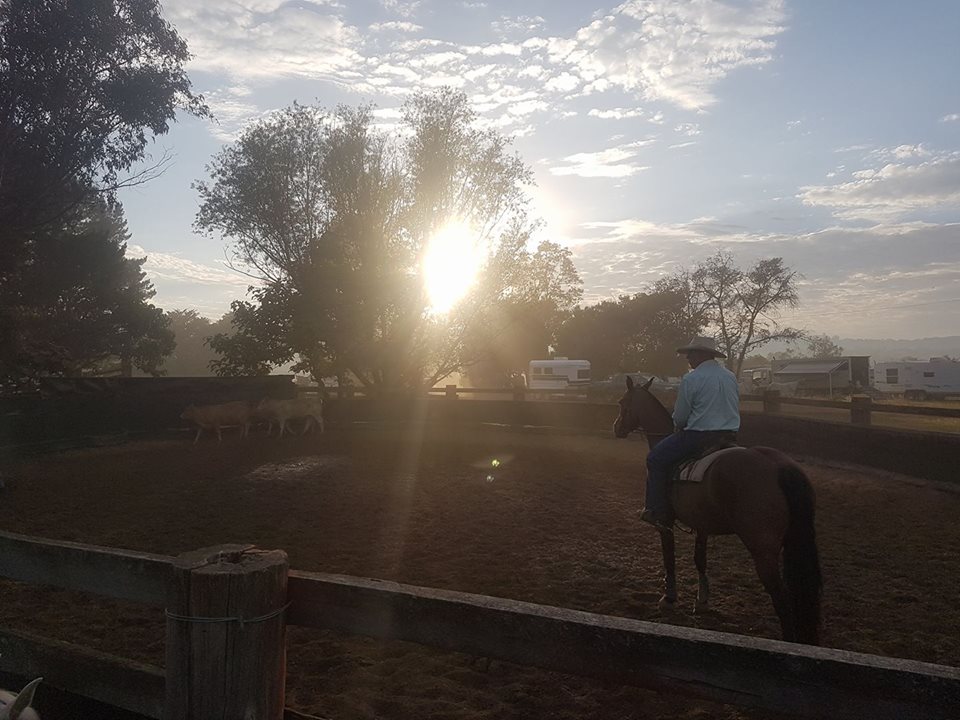 PHOTO: Sunrise at the 2016-17 Nowendoc Campdraft. Photo by Peter Westbrook courtesy Nowendoc Campdraft Facebook page.
Deputy Prime Minister and Member for New England, Barnaby Joyce, has welcomed the latest round of funding under the Federal Government's Stronger Communities Programme which has helped resurrect a long-running part of the New England campdraft scene.
For about 70 years, the Nowendoc township has run an annual draft but the scheduled 2017-18 New Year's event was cancelled due to the ground's deteriorating timber structures.
"The existing facilities were very old, it was making it hard to run a safe campdraft," Nowendoc Bushman's Carnival Association spokesman Peter Westbrook said.
"It got to the point where there was too much risk."
Fortunately the Association was successful in a $20,000 grant from the Stronger Communities Programme to upgrade its main arena, stockyards and cattle rails. Mr Westbrook said the Federal Government assistance has been invaluable.
"Without having this funding on board, the draft wouldn't be able to continue," he said.
The group expects to have the new infrastructure ready in time for the 2018-19 New Year's Eve campdraft, if not sooner.
It was one of five New England organisations, including local gymnastics, athletics, rodeo and community clubs, to share in more than $70,000 in the latest grants.
The Upper Horton Sports Ground Trust will also receive $20,000 to refurbish its kitchen and provide a new shade eating area.
Trust grants officer Penelope Armstrong said the funding will be a "huge bonus" to the many users of the sports facility including the local pony club, dog school, rodeo and campdraft organisations.
"Having this grant to back us is fantastic," Ms Armstrong said.
The kitchen upgrade is expected to be completed later this year.
Mr Joyce congratulated all five organisations on their funding and gave thanks for the role they continue to play in local communities around the New England.
"Organisations like these have helped maintain links within our communities for generations," he said.
"They offer rural and regional people, some who live far from their nearest neighbour, an opportunity to connect on a social level.
"So it's vital we continue to invest in these grassroots clubs and groups, now and in the future."
Also to feature in the latest funding include Tamworth Gymnastics Club ($16,000) for new toilet amenities; Tenterfield Showground Trust ($14,852) to repair and rebuild rodeo yards and Armidale Amateur Athletics Club ($2,500) to replace high jump mats.
The Australian Government has committed $22.5 million for the third round of the Stronger Communities Programme, with more than $100,000 now awarded to projects in the New England electorate.
Latest funding release summary:
Tamworth Gymnastics Club $16,000 – New toilet amenities
Upper Horton Sports Ground Trust $20,000 – Refurbish kitchen, eating area
Nowendoc Bushman's Carnival Association $20,000 – Upgrade arena, cattle rails and stockyards.
Tenterfield Showground Trust $14,852 – Repair and rebuild rodeo yards.
Armidale Amateur Athletics Club $2,500 – Replace high jump mats.
(ENDS)