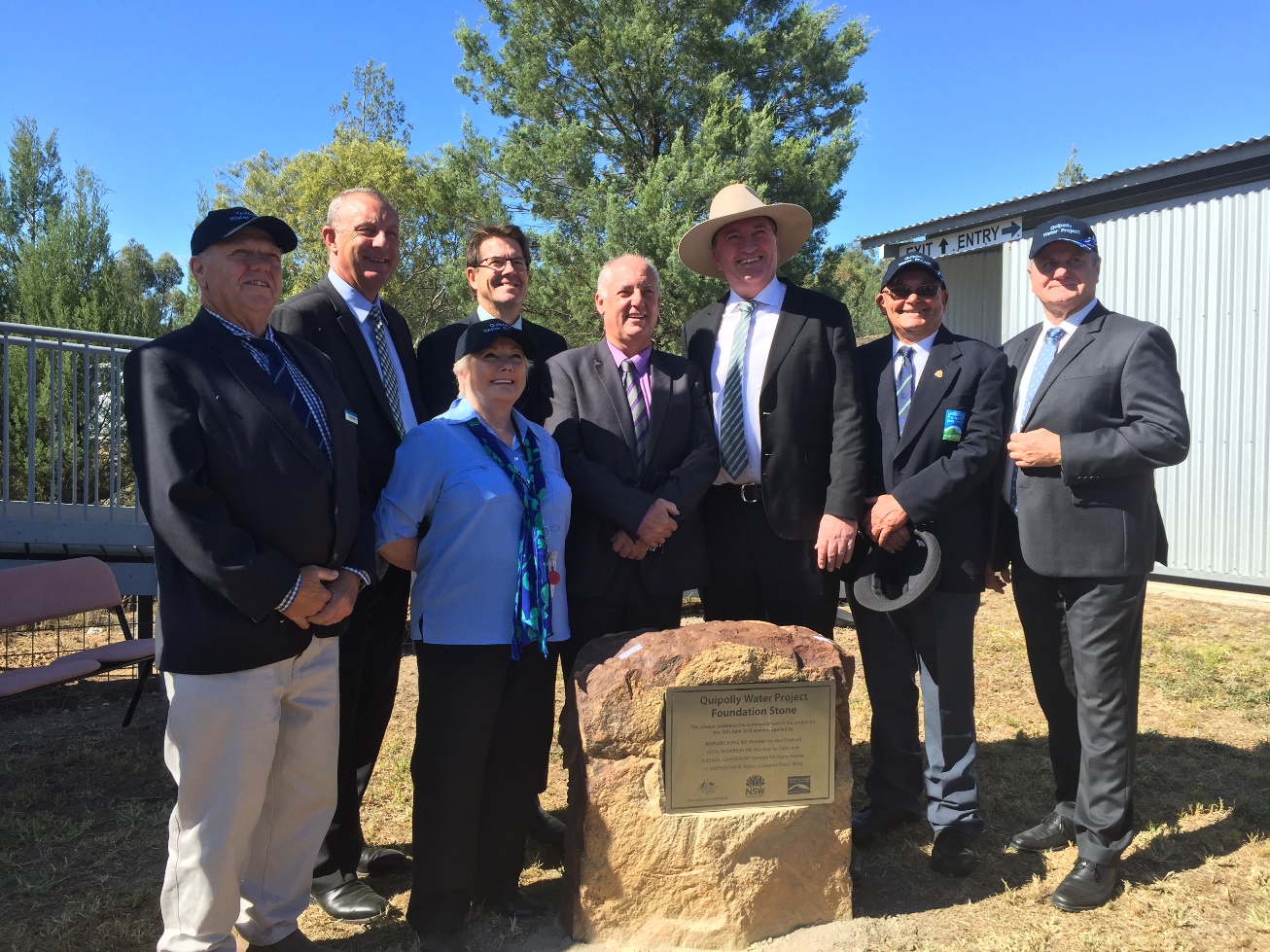 Member for New England, Barnaby Joyce, has welcomed the first stage of the Quipolly Water Project with the laying of a foundation stone.
The $28 million project will guarantee the future water supply of townships in the Liverpool Plains including Werris Creek, Willow Tree and Quirindi.
"I've been fighting for this upgrade at Quipolly for years – previous governments talked about it but only this government is delivering it," Mr Joyce said.

"Water infrastructure is critical to securing long term investment and economic growth in the New England.
"The Quipolly upgrade will ensure people and businesses in the area have access to a reliable water supply for generations to come."
Funding for the project includes co-contributions of $10 million from the state and federal governments as well $8.4 million from Liverpool Plains Shire Council.
Upgrade works include building two new water pump stations, a new water treatment plant on Lowes Creek Road, upgrades to the Quipolly Dam intake tower and an additional high level water reservoir at Werris Creek among other improvements.
(ENDS)