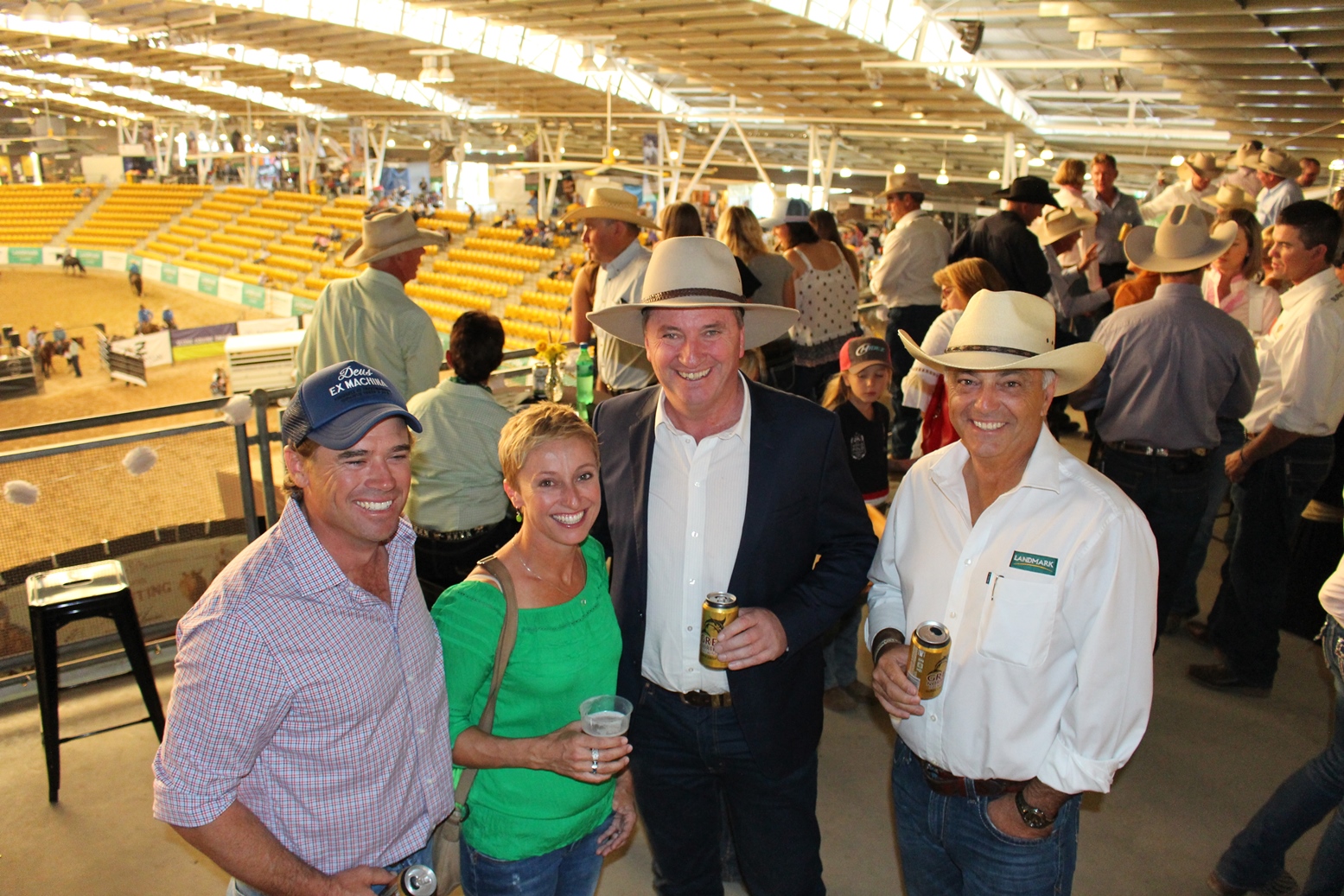 PICTURED: James and Rebecca Hockey (Spring Ridge) and Landmark's national livestock manager, Leon Giglia with Barnaby at the 2018 Landmark Classic Campdraft and Sale.
Deputy Prime Minister and Member for New England, Barnaby Joyce, helped toast the 2018 Landmark Classic Campdraft and Sale on Friday evening.
Mr Joyce joined sponsors and cattle donors as special guest at the annual event, now in its 11th year, which has become a mainstay on the local and national equine events calendar.
"For nine days here in the New England, we're treated to first-class Campdraft, Challenge and premium sale showpieces," Mr Joyce said from the Australian Equine Livestock and Events Centre (AELEC).
"This week's premier event, the Landmark Classic Campdraft was a thriller with just four points separating the top 10 riders, which is a testament to the quality of competition on offer.
"It's also fantastic to see the growth this event has experienced over the years here at Tamworth's AELEC, arguably one of the finest equine event centres in regional NSW if not Australia.
"With work progressing well on the $17.2 million Northern Inland Centre of Sporting Excellence being built at the AELEC precinct, I expect the Landmark Classic Campdraft and Sale will grow bigger and better in the years to come.
"Congratulations to all involved in producing another great event and really showcasing what our New England North West region has to offer."
(ENDS)