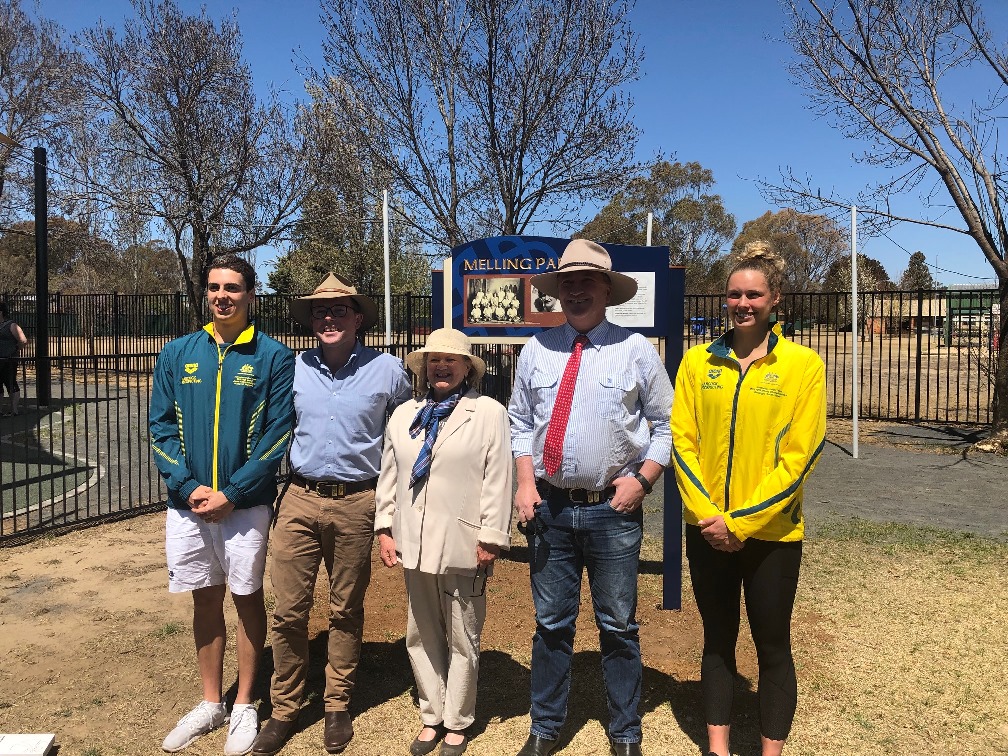 Official opening of new facilities at Melling Park, Glen Innes, funded with help of the Australian Government's Drought Communities Program.
The Glen Innes community now boasts new facilities to call their own following completion of $1 million worth of projects funded under the Australian Government's Drought Communities Program.
Member for New England, Barnaby Joyce, said recently completed upgrades include a new shared footpath linking the western side of Glen Innes to the central parklands and CBD as well new facilities at Melling Park for families and recreational users to enjoy.
Mr Joyce congratulated Glen Innes Severn Council on delivery of the projects and the positive benefit the improvements have made to the local economy and the town's amenity.
"The flow on effects these projects have had on Glen Innes by pushing money through cash tills and helping to keep people in work, cannot be understated," Mr Joyce said.
"Because it is not only farmers who suffer the effects of drought, whole communities feel the strain on cash flow as well.
"These new facilities and others recently completed in the Glen Innes and Deepwater districts will leave a lasting legacy for generations to come."
Under the Drought Communities Program, all 10 local government areas in the New England were eligible to apply for up to $1 million in funding from the Federal Government.
The Government recently announced an additional $33.4 million to be delivered under the Drought Community Support Initiative for immediate financial assistance to eligible households in hardship.
Under these grants administered by Salvation Army and St Vincent de Paul Society, farming households can receive up to $3,000 to spend in their local communities to cover urgent bills such as food, petrol and utilities, taking stress off families and boosting local economies.
Completed Drought Communities Program projects – Glen Innes
$360,000 Resheeting local roads (ongoing due to water shortages).
$106,468 Apex Park facilities upgrade.
$101,968 Melling Park facilities upgrade.
$50,000 Deepwater Water Supply Stand Pipe Project.
$100,000 Drought Support Officer
$120,194 Shared Pathway Project
$39,961 Community Drought Relief Event
$121,406 King George Oval Grandstand upgrade
(ENDS)