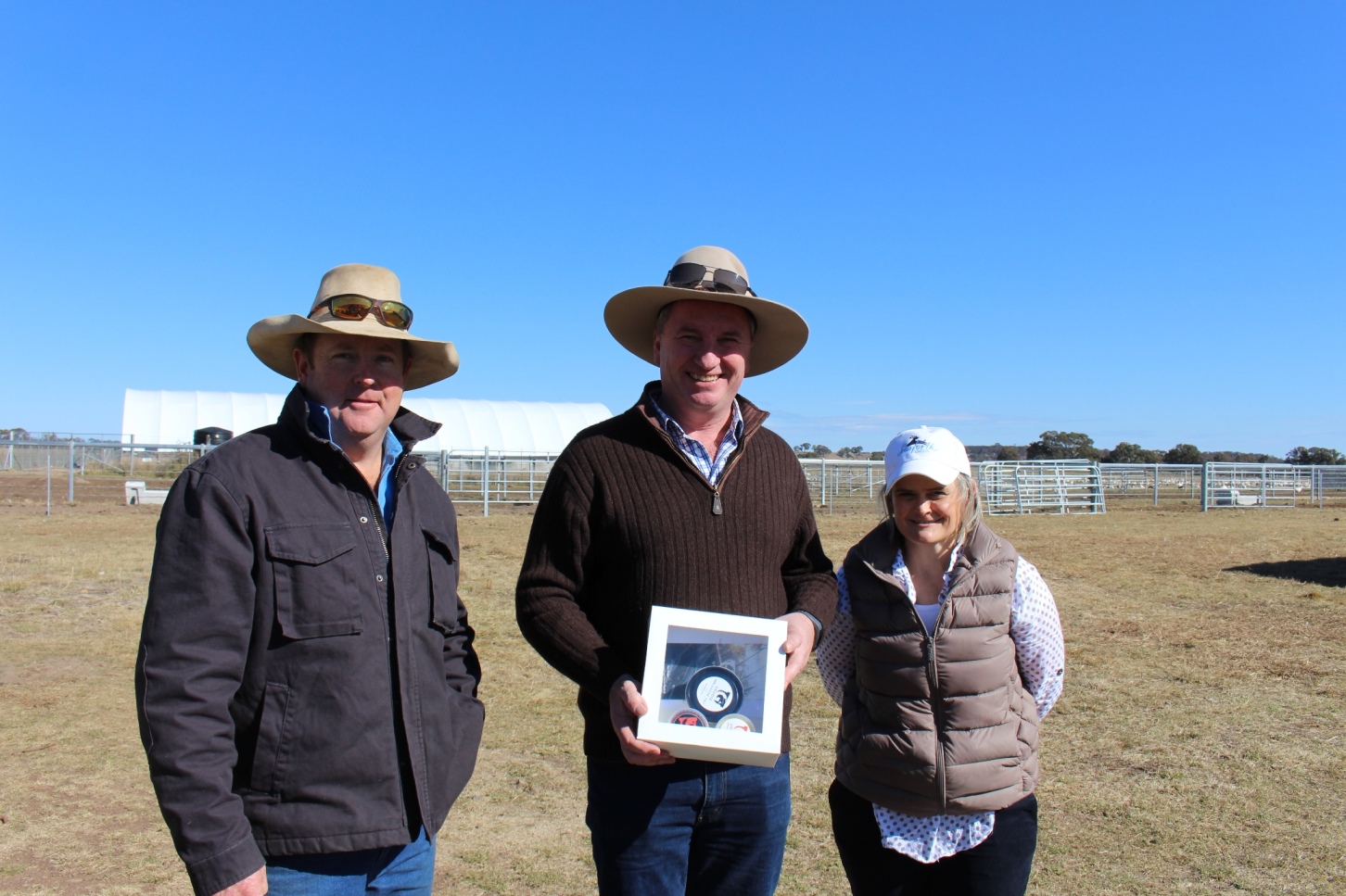 Pictured with New England small business owner-operators Herb and Lucy Mackenzie at their goose meat farm in Guyra. They are among 19,915 small and medium businesses in the New England set to benefit from the Liberal-National Coalition Government's fast-tracked tax relief.
Just one day after announcement of the Drought Finance Taskforce to assist rural and regional communities, Member for New England Barnaby Joyce said the Liberal-National Coalition Government will also deliver additional tax relief to 19,915 small and medium-sized businesses across the electorate, five years earlier than planned.
"The Taskforce we launched yesterday already has its sights set on improving the bottom line for small business impacted by drought and the tax breaks we're expediting now will bring about further help in our local communities," Mr Joyce said.
"This is good news for the New England and good news for regional Australia because lower company tax means more investment, more jobs and higher wages.
"We will introduce legislation during the next session of Parliament, fast-tracking our business tax relief for 19,915 small and medium businesses in the New England."
Across the country, this will provide tax relief for more than three million businesses that employ nearly seven million Australians.
This means businesses with a turnover below $50 million will face a tax rate of just 25 per cent in 2021-22 rather than from 2026-27 as currently legislated. Similar timing changes will apply to the roll out of the 16 per cent tax discount for unincorporated businesses.
"By fast-tracking this tax relief for businesses in places like Armidale, in Tamworth, in Barraba or Quirindi, we will make a more immediate difference to the individual businesses and the people who work for them," Mr Joyce said.
This means that a small business, such as an independent supermarket or a pub that makes $500,000 profit, will have an additional $7,500 in 2020-21 and $12,500 in 2021-22 to invest back into the business or staff, or help to manage cash flow.
This builds on the first stage of company tax relief that our Government delivered in May 2017.
"Our economic plan is delivering for the New England, and the fast tracking of tax relief for small and medium businesses is an important investment in the future economic growth of our region and our nation," Mr Joyce said.