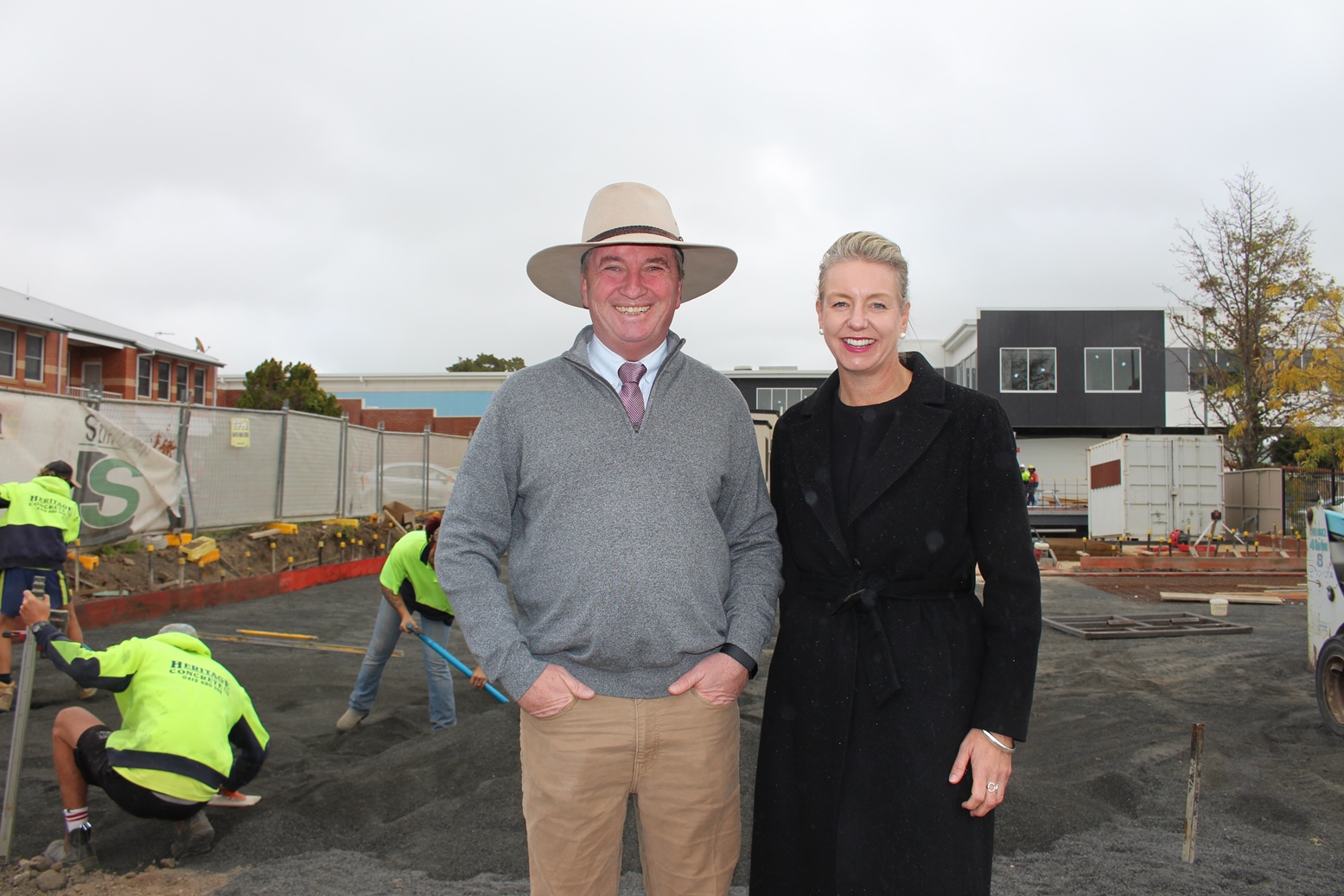 Pictured: Member for New England Barnaby Joyce and Minister for Regional Services, Sport, Local Government and Decentralisation, Bridget McKenzie, inspecting the new APVMA site in Armidale.
More Australians will soon call Armidale home with the imminent opening of the new Australian Pesticides and Veterinary Medicines Authority (APVMA) building.
Construction of the permanent accommodation is well progressed and on track to house up to a 150-strong majority of APVMA's staff by mid-2019.
It now has three interim offices in Armidale and 37 of the 81 staff already based there are regulatory scientists, as at 28 February 2019.
"This is decentralisation in action, drawing local jobs to Armidale and providing people in rural and regional areas like our own with the same opportunities in government careers as their city counterparts," Mr Joyce said.
"I want our New England Electorate to be strong and versatile and that means bringing in employment from Sydney, Melbourne and Canberra which will help our communities weather the tough times ahead, like drought.
"We have enormous potential here to be a major player in our nation's economy and the APVMA goes to show that if you put your faith in regional Australia, it will deliver."
The APVMA is the Australian Government regulator of agricultural and veterinary chemical products in Australia.
It is responsible for assessing and registering pesticides and veterinary medicines, and managing post-market risk through the review of registered chemicals.
(ENDS)