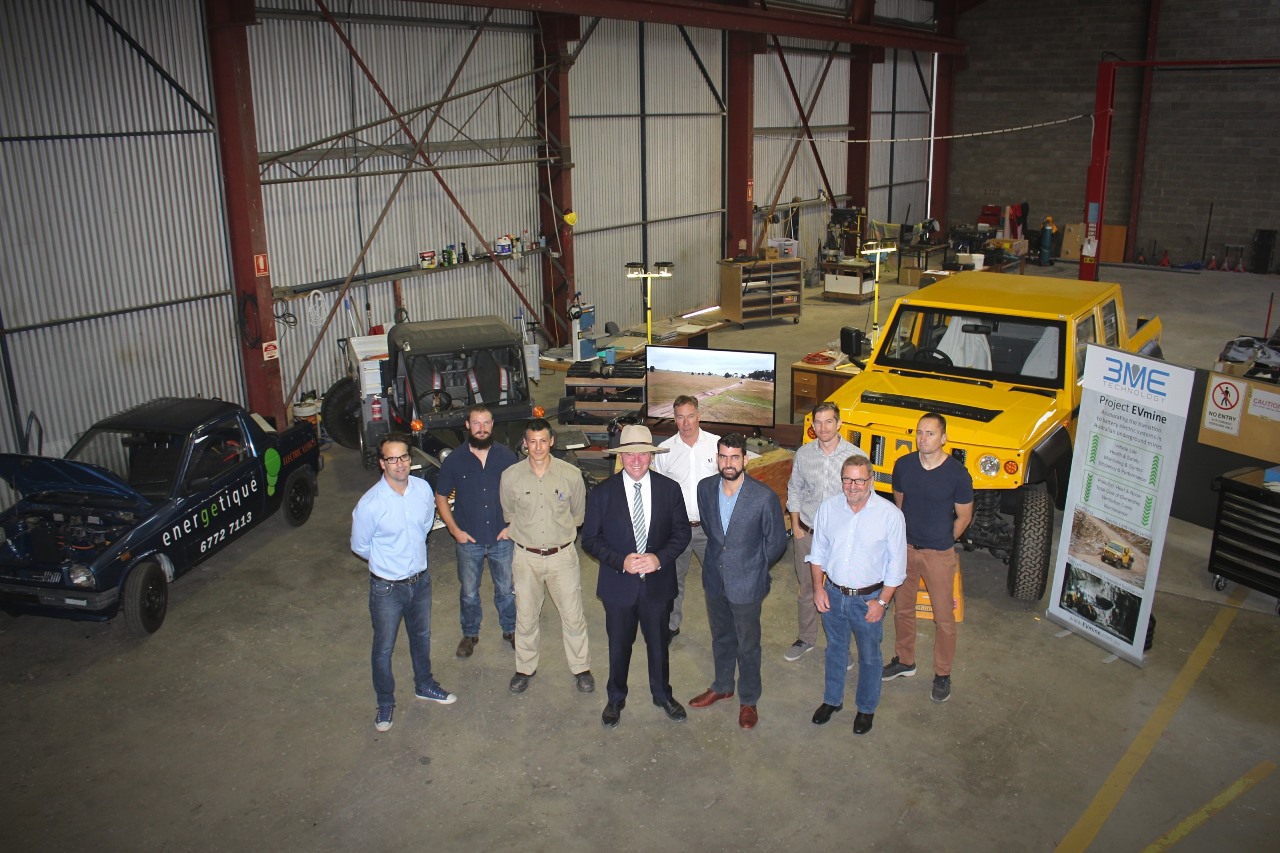 A local company in the New England is helping improve mine worker safety and the environment through the help of the Liberal National Government's $5.4 million Accelerating Commercialisation (AC) grants.
3ME Technology has been offered a $739,750 Australian Government grant to kick-start pilot production of its project which specialises in heavy-duty lithium batteries for electric mining vehicles.
Based in Armidale, the company's batteries are designed to power electric vehicles within explosive atmospheres such as those found in underground coal mines, gas and petroleum applications. Battery electric vehicles improve worker conditions by reducing exposure to diesel particulates, reduce vehicle maintenance and reduce emissions.
Member for New England, Barnaby Joyce, said this funding will assist the business take its product to market through commercialisation steps such as product trials, development and market testing.
"This project is a fine example of the great ideas that come out of businesses in the region," Mr Joyce said.
"The success of 3ME Technology also shows other local businesses in Armidale and the New England, what can be achieved.
"They too can enhance their business, both locally and globally, through partnerships with government to provide more job opportunities across rural and regional Australia."
The grants are part of the Liberal National Government's Entrepreneurs' Programme and each grant will be matched by industry funding from the businesses.
Mr Joyce said the grants were designed to accelerate the development of high quality projects which had strong local and export market potential.
"The Liberal National Government is committed to encouraging Australian businesses with the initiative and ability to pursue ground-breaking ideas.
"The projects that have been offered grants demonstrate the ingenuity that will help keep Australian businesses competitive, promote economic growth and create new jobs."
Since the program launch in 2014, 375 grants worth $186.6 million have been offered to Australian businesses.
Accelerating Commercialisation grant applications can be lodged at any time for access to expert advice and matched funding grants of up to $1 million. These grants cover eligible commercialisation costs and help take products to market.
You can apply for an Entrepreneurs' Programme Accelerating Commercialisation grant at www.business.gov.au/ep