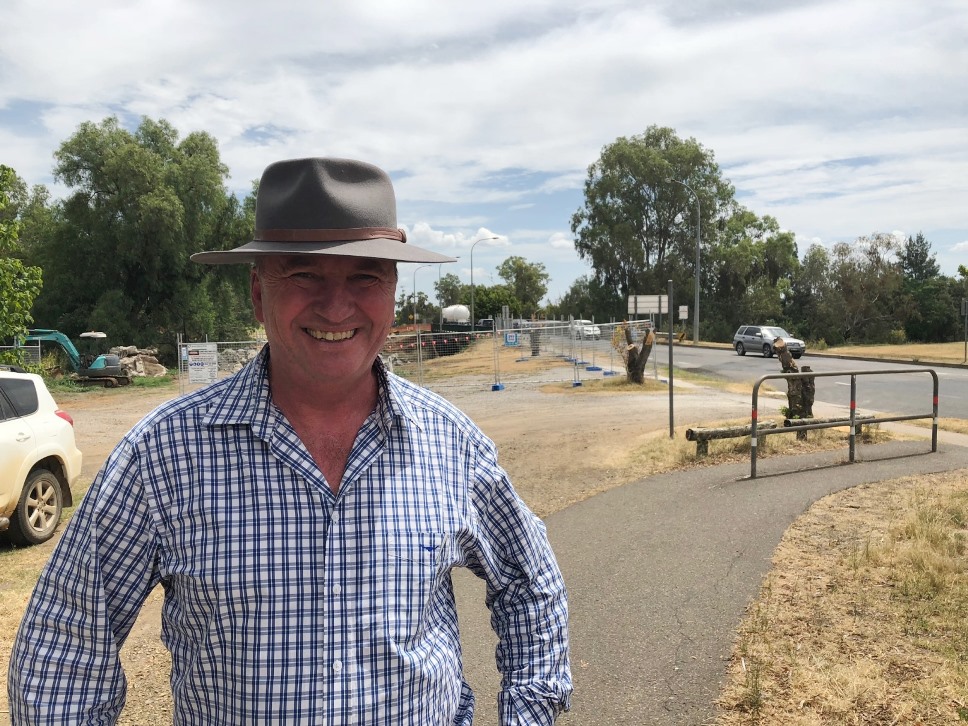 Pictured: Mr Joyce at the Jewry Street Bridge duplication in Tamworth. The city is also receiving an additional $10.6 million to improve its local road network.
Member for New England, Barnaby Joyce, has announced more than $47 million in Australian Government funding to help improve local roads in the electorate, including $10.6 million for Tamworth.
Funding is being provided to all 10 New England Local Government Areas (LGAs) under the Federal Government's Roads to Recovery Program. The program supports councils with the ongoing maintenance of Australia's local road infrastructure, facilitating greater access and improved safety, economic and social outcomes.
Councils will receive the following amounts over the 2019−20 to 2023−24 period:
Tamworth Regional Council $10.6 million
Armidale Regional Council $6.1 million
Inverell Shire Council $5.1 million
Upper Hunter Shire Council $4.9 million
Gwydir Shire Council $4.7 million
Tenterfield Shire Council $4.1 million
Glen Innes Severn Council $3.4 million
Liverpool Plains Shire Council $3.4 million
Uralla Shire Council $2.3 million
Walcha Council $2.3 million
"This funding forms a key part of our commitment to upgrading Tamworth's road network, providing council with the ability to invest in local roads and works hand-in-glove with other road projects like our $3.5 million duplication of Jewry Street Bridge, which is fully funded by the Federal Coalition Government," Mr Joyce said.
"We have also secured $4.5 million in funding to help build a new intersection near Tamworth airport which will cater to the anticipated future demand at the terminal.
"This is on top of recently completed road projects such as the $4.3 million upgrade of Appleby Lane and three new bridges which are now open to traffic.
"Roads are vital assets here in the New England, and this funding to council will not only help improve safety and efficiency levels for all motorists but contribute to the economic growth of our communities as well."
Deputy Prime Minister and Minister for Infrastructure, Transport and Regional Development Michael McCormack said the Program would provide $2 billion to local government bodies across Australia from 2019−20 to 2023−24.
The allocations for the New England have been calculated using the proportion of Financial Assistance Grants that each local governing body receives and updated assessments undertaken by local government grants commissions.
(ENDS)