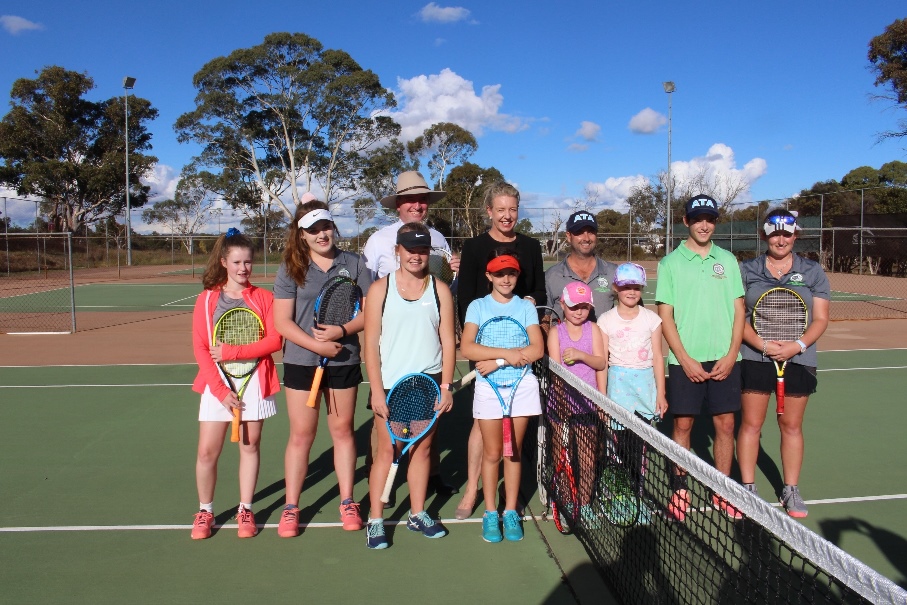 Pictured: Mr Joyce and Minister McKenzie at Armidale Tennis Club during a recent visit to announce funding under the Community Sport Infrastructure Program.
Federal Member for New England, Barnaby Joyce, has announced more than in additional Coalition Government funding for new sports infrastructure at Bingara, Armidale and Guyra.
The grants form part of the Liberal Nationals Government's Community Sport Infrastructure Program and includes:
$195,800 for the Bingara Pool Precinct - Youngster Social Zone which will upgrade the existing 1950s wading pool to Australian Standards including new filtration system and concourse.
$190,000 for Harris Park Lighting Upgrade at Armidale to install field lighting to enable athletics and football clubs to compete and train at night.
$15,000 for Guyra Gun Club to provide disability access to the club house, complete with concrete pathway and ramp that will allow wheelchair access.
Mr Joyce said sport played an important role in the New England and the benefits of this new investment would be felt right across the community.
"I know how important sport is to local communities, it's the social fabric which unites us and sometimes divides us, depending on which club flag you're waving," Mr Joyce said.
"This is yet more delivery for the people of Bingara, Guyra and Armidale, with new facilities that will encourage more people to get involved in their local club."
These upgrades complements sports infrastructure funding already announced for the New England including Kootingal and District Pony Club ($40,000), Tenterfield Bowling Club ($45,000), Armidale Tennis Club ($50,000), Scone Gymnastics Club ($38,629), Tamworth Junior Riding and Pony Club ($40,000), Werris Creek Golf Club ($15,695) and Willow Tree Bowling Club ($48,000).
Minister for Regional Services, Sport, Local Government and Decentralisation, Senator Bridget McKenzie, said the funding was an important step to further developing grassroots sports across the country.
"The Liberal Nationals Government understands that our success and prowess as a sporting nation begins with grassroots sports, which is why we have focused our investment on local grassroots sporting facilities," Minister McKenzie said.
(ENDS)