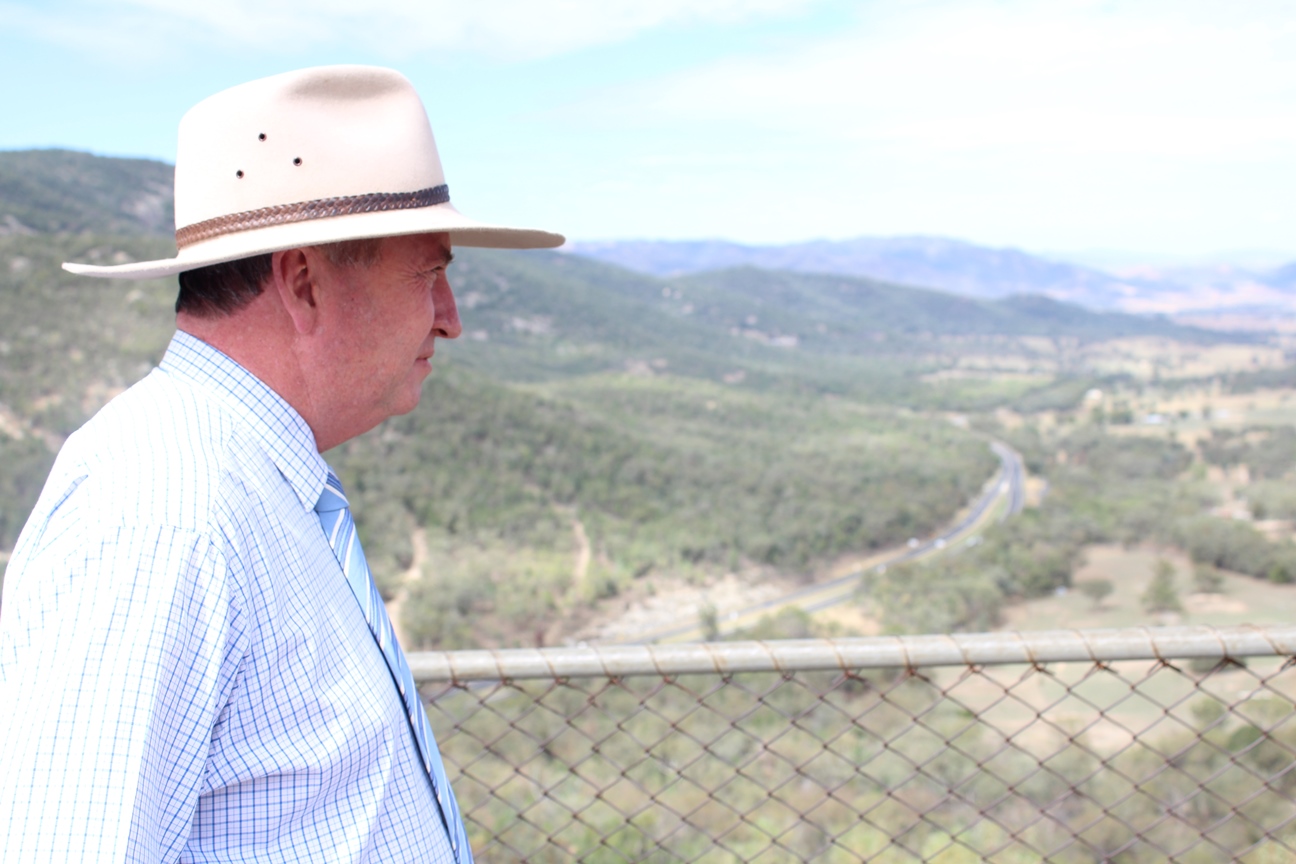 Pictured at Moonbi Range, overlooking the New England Highway.
Member for New England, Barnaby Joyce, says funding for one of Australia's major transport routes – the New England Highway - will enhance safety for motorists and increase freight efficiency.
$140 million has been allocated to the Highway for continuing upgrades and is funded under the Liberal Nationals Government's Roads of Strategic Importance (ROSI).
"This is crucial funding towards building our corridor of commerce through the middle of the New England Electorate, providing transport operators with a viable alternative to congested routes on the coast," Mr Joyce said.
"The long term investment on the Tenterfield to Newcastle corridor will address pinch points on the route, improve travel times, deliver higher efficiency for freight vehicles and support regional jobs.
"It means businesses can get their freight to the intended destinations more efficiently, reducing costs and driving productivity in highway hubs running the length of the corridor. It also means a better experience on the roads for visitors to New England.
"It works hand in glove with the major projects already underway including the $137 million Scone Bypass, $80 million Bolivia Hill realignment, the new roundabout at Armidale Airport and our $10 million investment for planning of a heavy vehicle bypass at Tenterfield."
The Liberal Nationals Government is making a $3.5 billion nationwide investment over the next decade through the ROSI program, ensuring the nation's key freight roads efficiently connect agricultural and mining regions to ports, airports and other transport hubs.
More information on ROSI is available here.
(ENDS)