FEDERAL Member for New England, Barnaby Joyce said if anyone wanted to promote home grown industry it was as easy as just crossing their own street.
That's what Mr Joyce did while preparing for a trade delegation to Saudi Arabia, Bahrain and other countries in the Middle East when he flies out of Tamworth on Friday morning.
Across the road from his Peel Street office is Aussie Bush Leather where he bought several leather products, made in Tamworth, for his hosts.
"I'm making sure I do my part by taking emu leather products to the Middle East and I will be doing my best to make sure this local business is on the register that contributes to the delegation presents that are handed back and forth when we travel nationally and internationally," he said.
Mr Joyce also congratulated the principal of Aussie Bush Leather, Craig Bates for cracking a contract for 300 bags, again made in Tamworth, to be used in a corporate promotion in New York.
He said just the simple act of crossing the road could open up world-wide opportunities.
Mr Bates has been running his business, Aussie Bush Leather in Tamworth for 16 years.
He uses mainly Kangaroo and cowhide for his leather products and 80 per cent of the goods he sells are made locally. Aussie Bush Leather employs directly nine staff but overall there are 20 people involved in the manufacturing process.
Mr Bates said the local manufacturing industry had seen hard times but he hoped the shipment of 300 bags to New York would be just a foot in the door for the start of new opportunities.
"As Dick Smith said, 'Aussie-made products are becoming a bit like the dinosaurs'," Mr Bates said.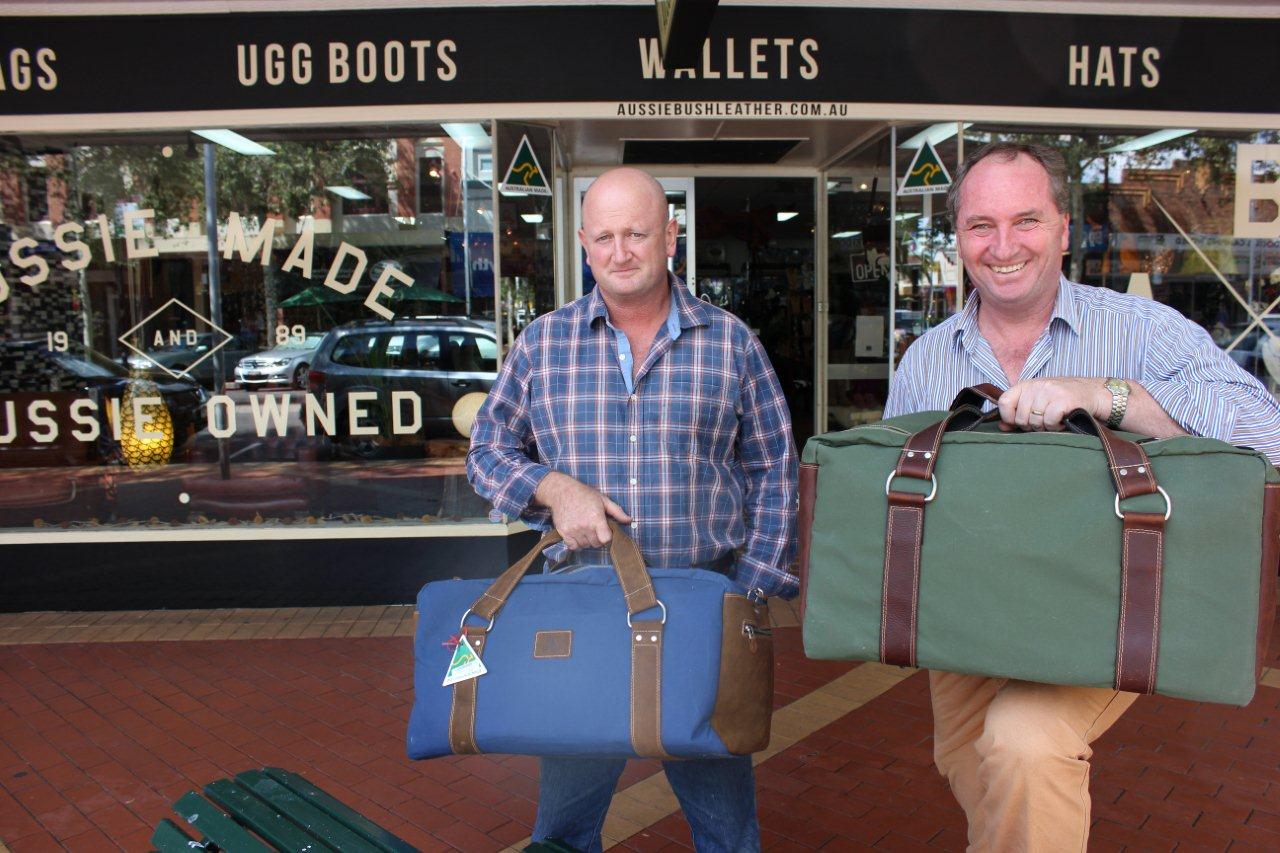 Aussie Bush Leather principal, Craig Bates, with Federal Member for New England, Barnaby Joyce with two of the 300 bags bound for New York.