A VISIT to the Royal Easter show gave the Member for New England, Barnaby Joyce the opportunity to catch up several rodeo riders from his electorate.
Mr Joyce's visit to the chutes included meeting with Australian Under 18 Steer riding champion Brady Gray who lives at Hallsville just on the northern edge of Tamworth in the New England Electorate.
He said the input of country visitors like Brady gave the Easter Show a unique flavour.
"Entrants and exhibitors from throughout the New England electorate make a real contribution to the show and I congratulate them for their success," he said.
"It's all about showing the city visitors what the country is about.
"Congratulations must go to Gunnedah's Sarah Clift who was placed third in 2014 The Land Sydney Showgirl competition.
He also extended congratulations to the volunteers from the Northern District who collected a hat trick of wins in the exhibit's competition taking home the overall points title, best display and the people's choice awards.
While at the rodeo Mr Joyce was able to meet saddle-bronc riders, Bob Freeman from Bendemeer and Boggabri's Tom Knight. He also got to chat with Manilla's Lincoln Brown, a four times national protection clown of the year.
Included in the large group of young people from the New England Electorate competing at the show in the Young Guns Invitational rodeo were Chris Borghero of Barraba, Jackson Denning, Tamworth, Clint Glass, Attunga, Dana Nock Bendemeer, Nick Penrose, Hallsville, Jade and Bianca Tribe, Hallsville, Chris Williams, Armidale, Justin Scoggin, Quirindi, Tristan Flower, Kingstown and Tahlia Hamson of Quirindi.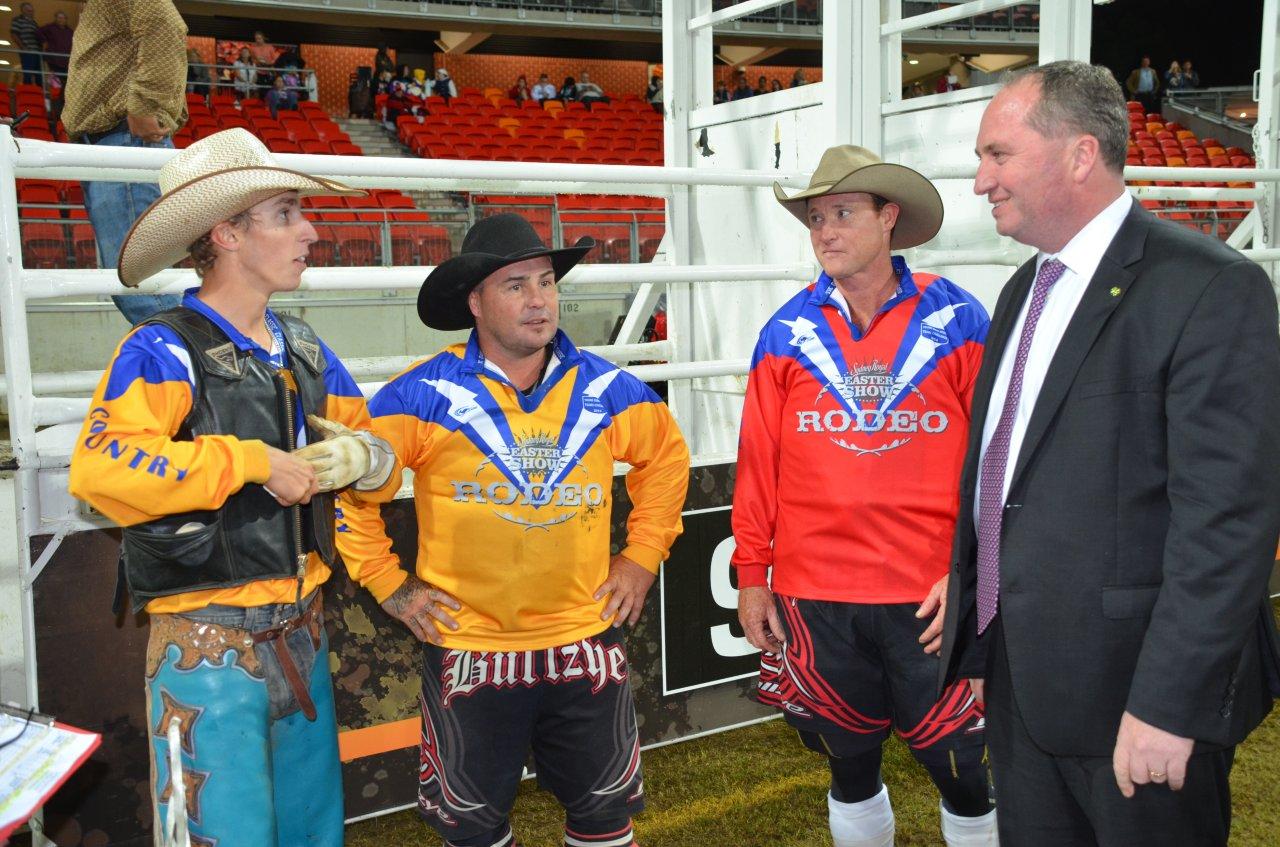 Hallsville's Under-18 Australian champion bull rider Brady Gray, four times Australian protection bull fighter of the year Lincoln Brown from Manilla, Warren Norton and Member for New England, Barnaby Joyce.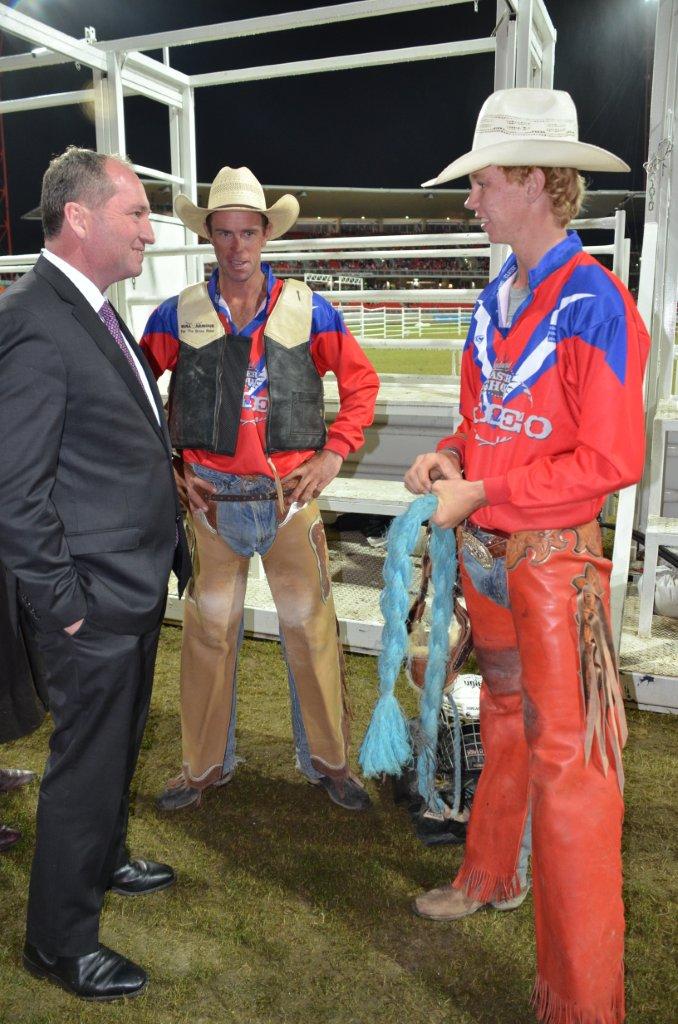 The Member for New England Barnaby Joyce chats with saddle bronc riders, Bob Freeman from Bendemeer and Tom Knight from Boggabri.