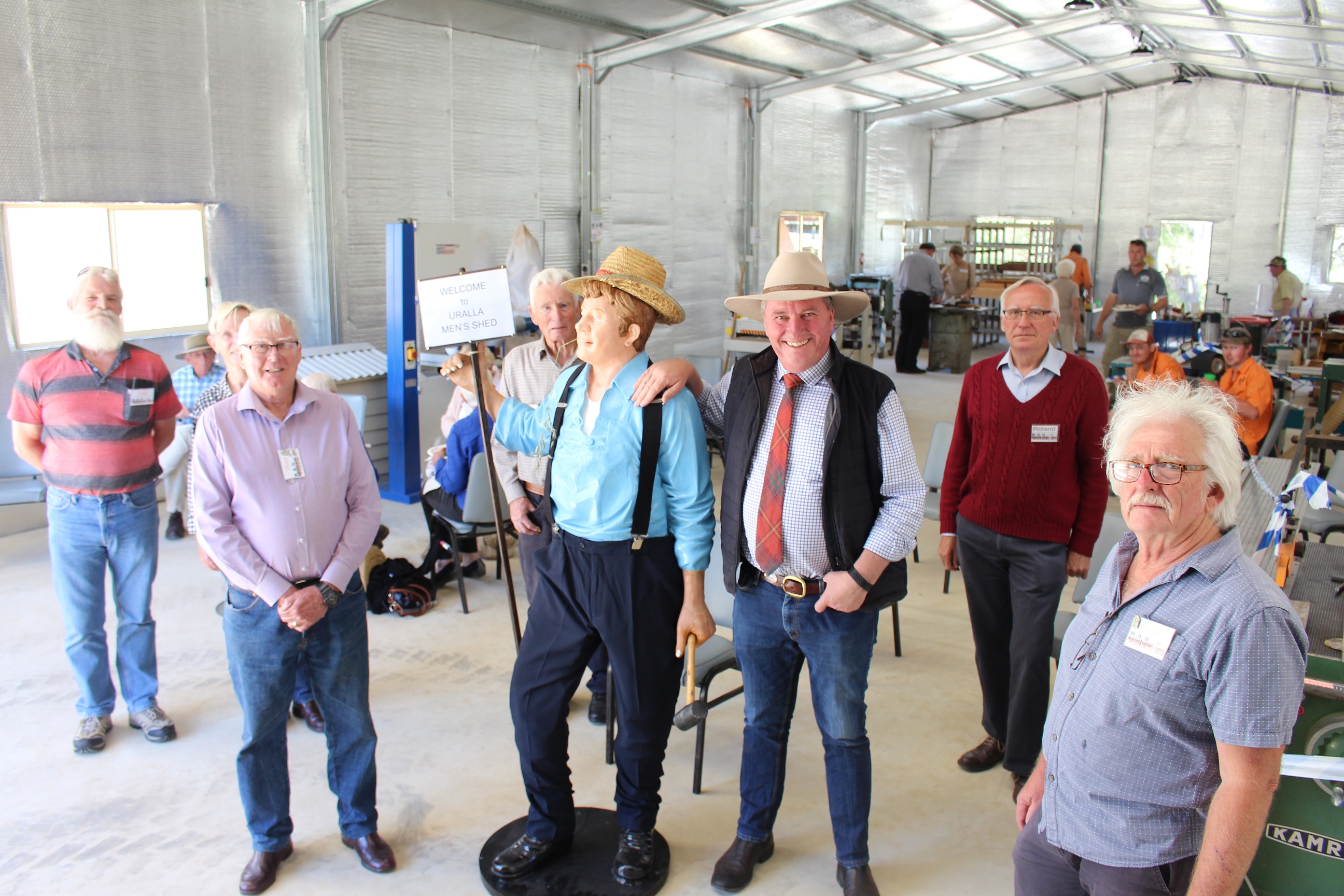 The membership at Uralla Men's Shed now have modern workshop facilities to call its own following the construction of a new shed adjacent to its existing building.
Member for New England, Barnaby Joyce, joined the community for the shed's official opening on Friday, made possible through a $132,000 grant from the Australian Government's Drought Communities Program (DCP).
The new 21x9 metre steel structure will allow the organisation's 30-plus membership to expand its woodworking capabilities and venture into new activities such as metalworking and even blacksmithing.
Best of all, the new shed will be fully insulated for the cold winter months.
"We've had water freeze on the benches of the old shed," Uralla Men's Shed President Vince Scollen said.
Under the DCP, all 10 local government areas in the New England received $2 million each for local infrastructure projects in their communities.
Mr Joyce said the funding was designed to stimulate local economies following drought.
"At the height of the drought, money in town was drying up faster than the water so I went into bat as the Drought Envoy to secure additional funding for communities like Uralla," Mr Joyce said.
"This is part of the second $1 million in funding under this program we have delivered for the Uralla Shire, supporting projects such as upgrades to the swimming pool, refurbishments to the Visitor Information Centre, a new cricket pitch and extra sports facilities at Bundarra as well as upgrades to Kentucky Hall."
(ENDS)