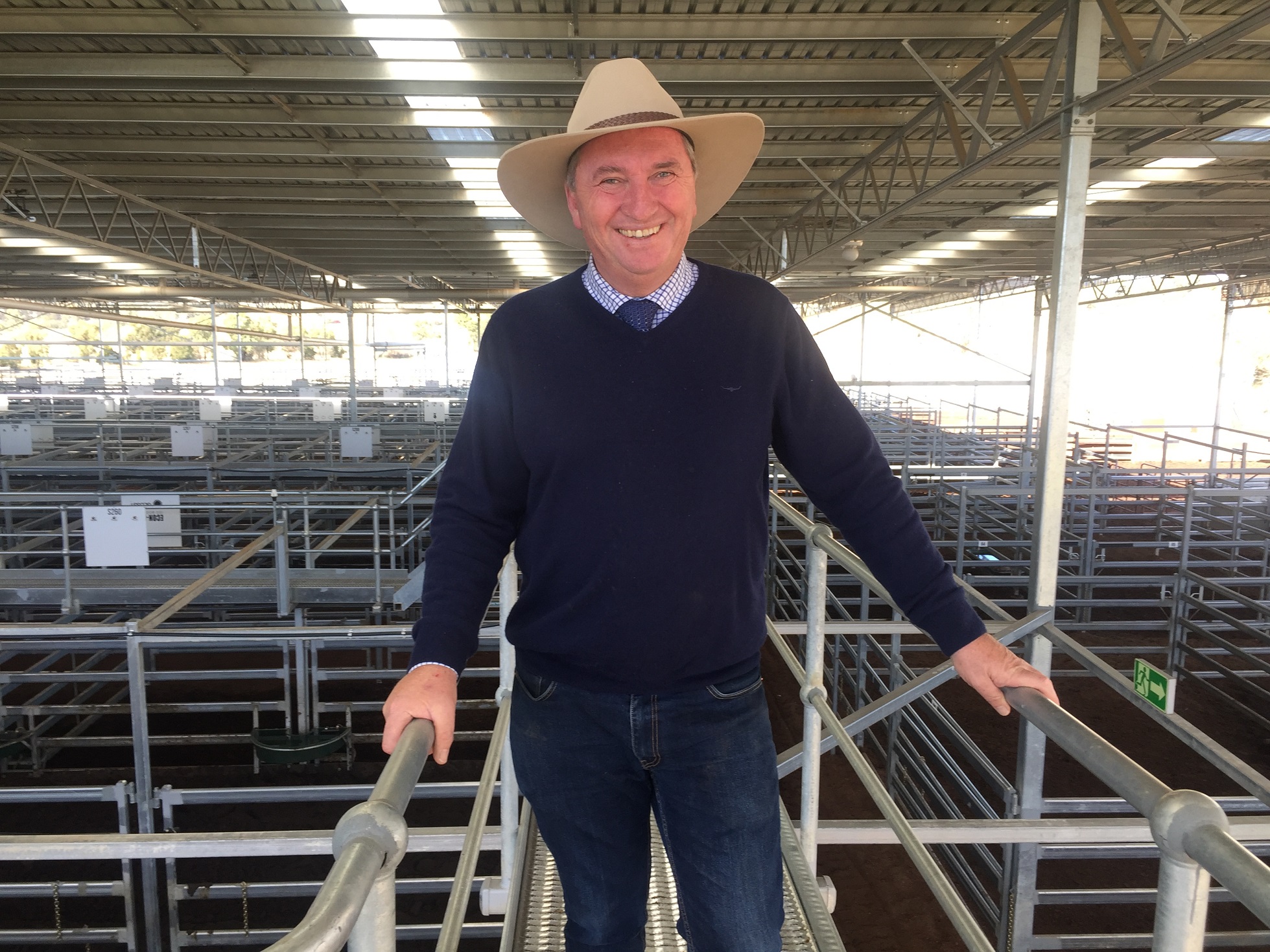 Member for New England, Barnaby Joyce, has welcomed the Inverell Regional Livestock Exchange (IRLX) redevelopment reaching the final stages of construction.
The project is supported by a $2.5 million grant from the Federal Government's Building Better Regions Fund – Infrastructure Projects stream.
During the past 12 months IRLX has reached the following key milestones in developing the site:
Completion of a roof structure covering approximately 1 hectare over selling and other yard areas
Construction of 312 new selling pens and 34 holding pens with auctioneer walkways
Cattle processing single weigh complete with drafting
Animal husbandry complete with vet crush and drafting
New agent offices to the main administration area
Recently commenced works include track access works, driver amenities, parking and double bay drive through truck wash, suitable for B-triple road trains.
Mr Joyce said the upgrade is providing an immediate economic benefit as well as a long-lasting legacy for the Inverell community.
"This construction project is right now providing a significant economic boost for a community still heavily affected by drought, supporting jobs and driving wealth back into the local economy," Mr Joyce said.
"It is great to see this modern selling facility in Inverell in its final stages of completion which will soon be able to process more cattle with increased efficiency to deliver better returns for agents and producers across the New England North West."
AAM Investment Group CEO, Tim Gallagher, said significant improvements to major yard areas had been recognised and acknowledged by all users of the facility.
"Substantial private and government funded investment into the redevelopment will secure the future of IRLX for the region's livestock producers for decades to come," Mr Gallagher said. "We look forward to welcoming all on site when we are able to."
(ENDS)