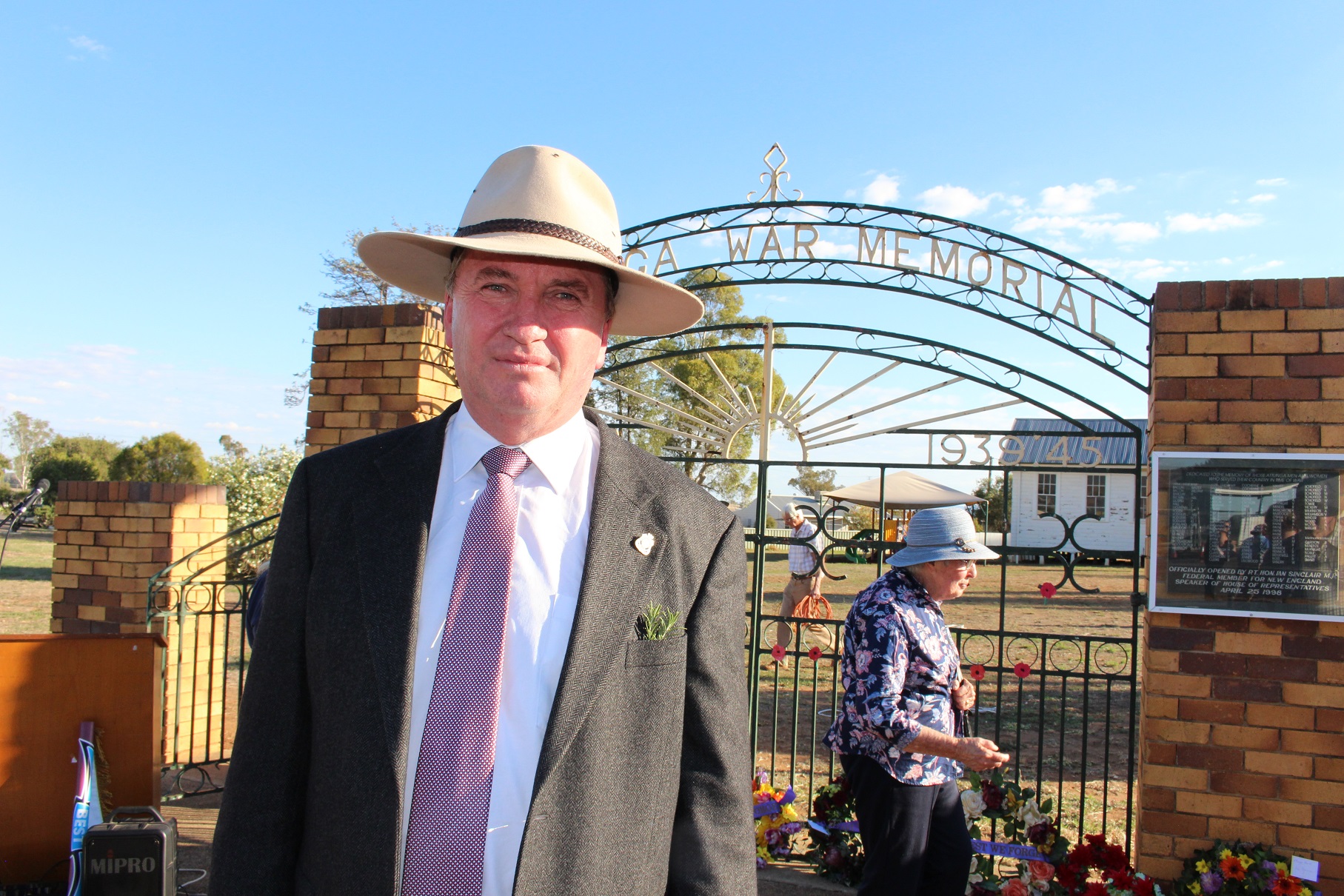 FOR what they have done, this we will do — the simple reason all Australians must ensure the legacy of commemoration continues this Anzac Day in 2021.
Member for New England Barnaby Joyce is encouraging residents in his electorate to commemorate Anzac Day in 2021 in a respectful and meaningful way by paying tribute to those who have served our country.
"We remember on Anzac Day those who have made a supreme sacrifice but we should also not forget those who have suffered the other maladies of war and of service, those who were maimed, psychologically scarred, who had their personal lives turned upside down because they weren't here," Mr Joyce said.
"It is so important that we do not think of these people as superhuman or endowed with some God-given heroism. They are people just like you. They lived in the same streets, swam in the same pools, they played sport, they looked at the same hills that you looked at and sat under the same trees. They loved and were loved. They thought serving our nation in the armed forces when their life was at risk was the right thing to do. For these reasons and more, we will remember them."
Last year, with the challenges of the coronavirus, Australians found new ways to honour those who have served — driveway vigils at dawn, private floral tributes and contacting current and former defence personnel to check in and thank them for their service.
"This year, I encourage people in the New England to attend a local service if possible and show your respect for those who have served, subject to local health advice," he said.
Other ways Australians can mark Anzac Day include:
Leaving a poppy and personalised Anzac Day message on the Virtual Poppy Wall at https://lestweforget.gov.au alongside thousands of other Australians.
Exploring the Australian War Memorial's Anzac At Home content online for videos and activities at www.awm.gov.au/anzacathome
Taking a photo of the local war memorial or honour board and upload it to Places of Pride at www.placesofpride.awm.gov.au to help build the national register of Australian war memorials.
The Department of Veterans' Affairs has also released a digital 'kitbag', which has a range of practical resources such as posters, orders of service, supporting music, crafts cards on how to make Anzac biscuits, poppies or a wreath, to help people mark Anzac Day.
The kitbag is free and available at: https://anzacportal.dva.gov.au/resources/anzac-day-kitbag
(ENDS)