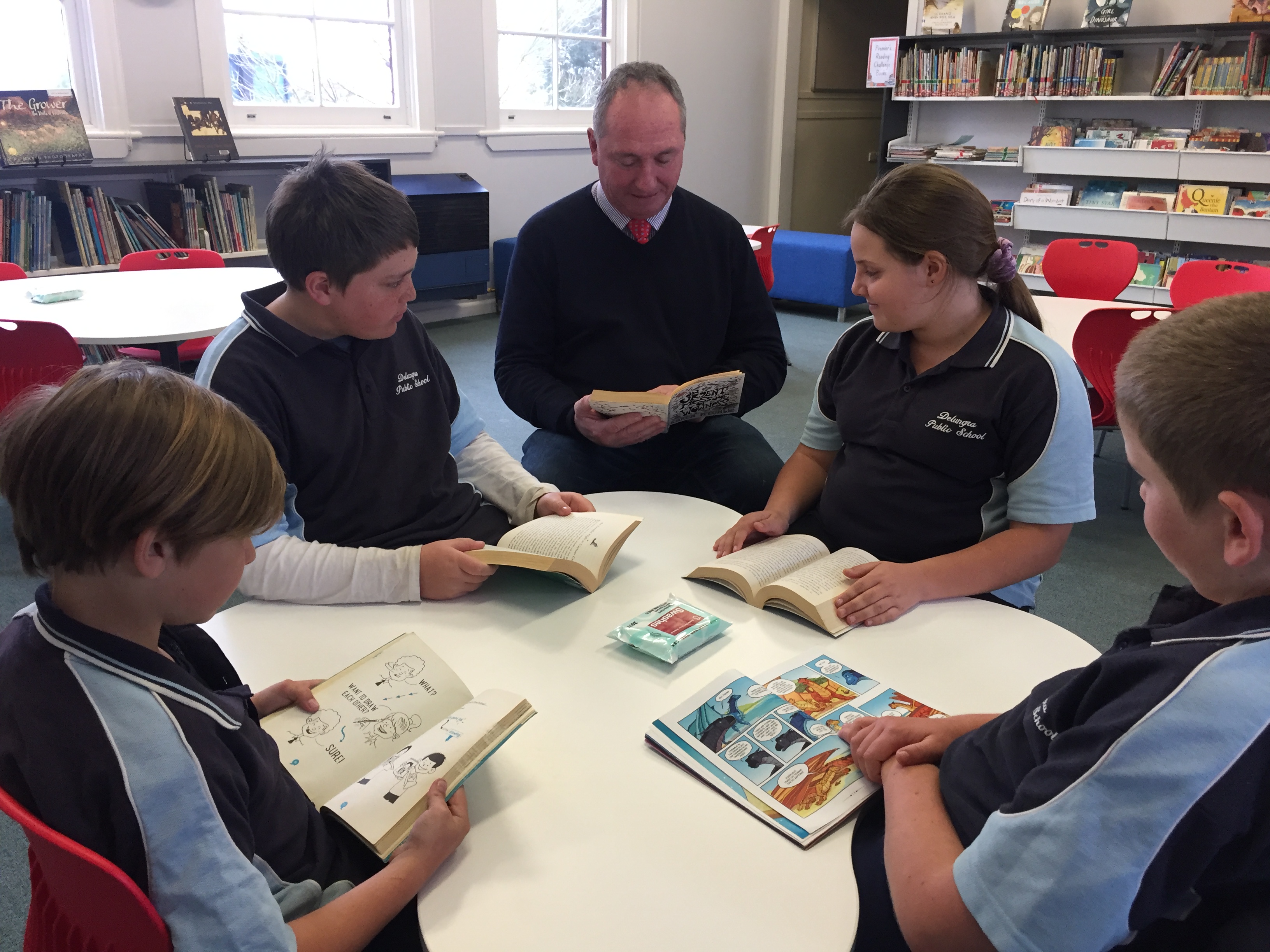 Pictured: Mr Joyce reading with students at Delungra Public School's newly refurbished library.
Member for New England, Barnaby Joyce, joined staff and students at Delungra Public School to officially open the recently refurbished school library.
The upgrade was supported by a $15,241 grant from the Federal Coalition Government's Local Schools Community Fund.
"It's great to be here in Delungra today to see the opening of these great new facilities," Mr Joyce said.
"It's a complete make-over for the library which I'm sure will be well-utilised by the keen little minds who attend school here.
"We know the important role that schools play in our towns and villages across the New England, so I congratulate Principal Toni Withers and all staff and students for getting this important community project off the ground."

The Local Schools Community Fund provided $200,000 in grants for 12 school projects throughout the New England Electorate, including $15,358 in funding for Macintyre High School's Special Education Technology project.
The Inverell school project involved incorporation of an Interactive CommBox in Special Education classrooms and lessons to support students with a learning or physical disability.
(ENDS)